Quinoa breakfast bowl has been one of my new go to ways to start my day. This quinoa breakfast bowl is super filling, vegan, gluten free, and so easy to make! Plus, I honestly don't know a better way to start the day than with chocolate and coffee, do you?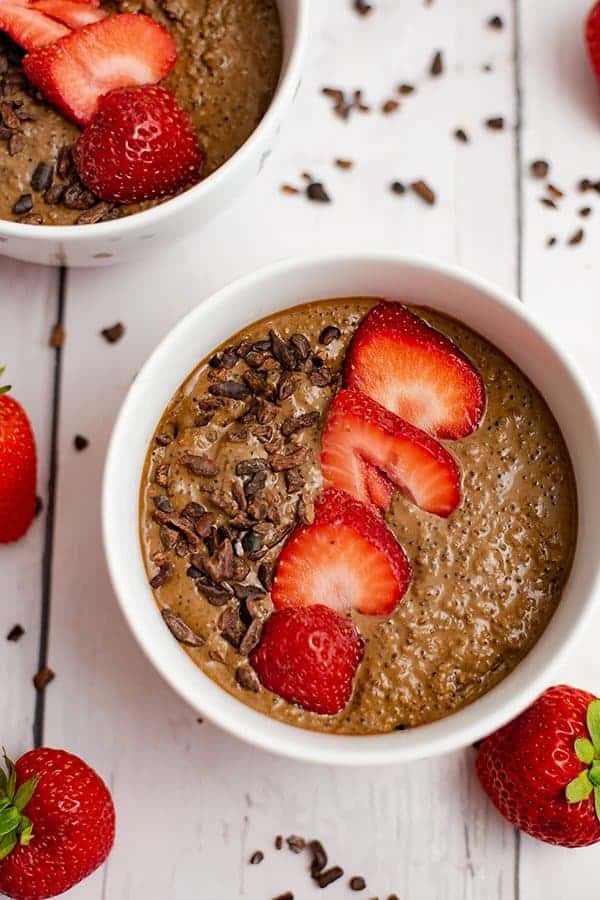 Do you ever start your day just wanting a big frosting covered doughnut… but you are trying to eat healthy, and know it's important to start your day right on the right track? I mean breakfast is the most important meal of the day right?
Well, I wake up every day wanting something sweet! To make sure I don't cave when I get in the office and see that box of donuts or muffins, I make sure I have something healthy and just as yummy on hand that I can easily curb my cravings with. These quinoa breakfast bowls are perfect for that. The coffee protein powder paired with cacao nibs, coconut butter and berries, gives those pastries a run for their money!!
The key to healthy living is to have a few go-to recipes in your back pocket that you know you will enjoy. This keeps temptation at bay and you don't have to use that willpower muscle as often. You know its a lot easier to give in when we aren't looking forward to that bland food you packed because it's "healthy". No, no, we will have none of that here!
I want to show you that healthy food doesn't have to be bland or boring! With just a few ingredients, you can have an awesome breakfast that's ready for you when you get up in the morning, no fussing around with mixing ingredients or taking your precious time.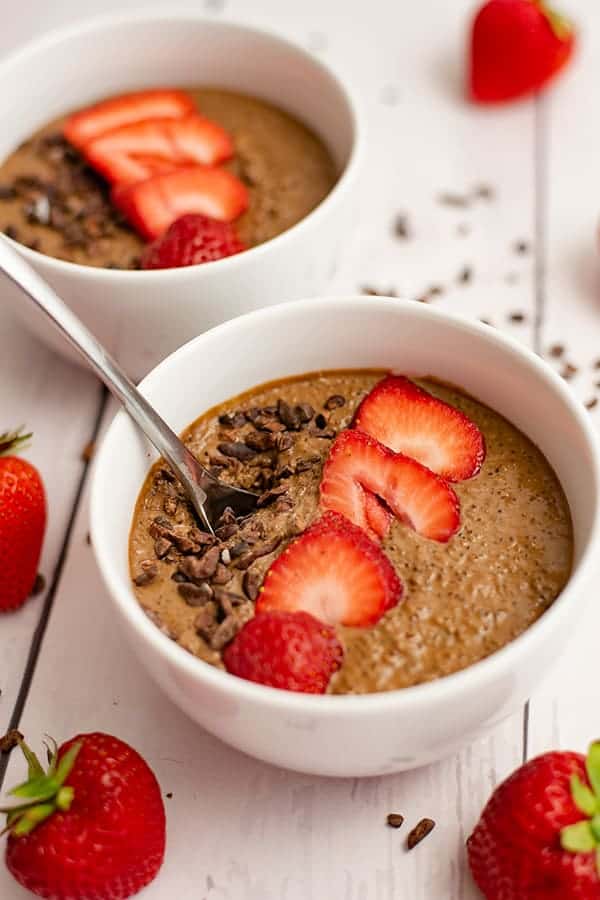 This quinoa breakfast bowl is a great example of that easy breakfast option. You can also make overnight oats or green smoothies. I am a huge fan of overnight oats, but sometimes I just want something different.
How to Meal Prep these Quinoa Breakfast Bowls
I always have cooked quinoa on hand, since I make a big batch of it on Sundays during meal prep. Since the quinoa is already cooked, it's so easy to mix the ingredients up the night before, throw it in the fridge, and have a chocolate treat that's also nice and cold ready for you in the morning. There is nothing better than starting my mornings with something cold now that the weather is changing. No more hot oats for me until winter!
If you are on the go in the mornings, make these quinoa bowls in mason jars to make them an easy, portable breakfast! Not only are mason jars super cute, they are also inexpensive! The house I moved into had about 3 boxes of old mason jars so I have quite a collection! But make sure you get the jars with the wide mouth or they are impossible to get all your yummy breakfast out of!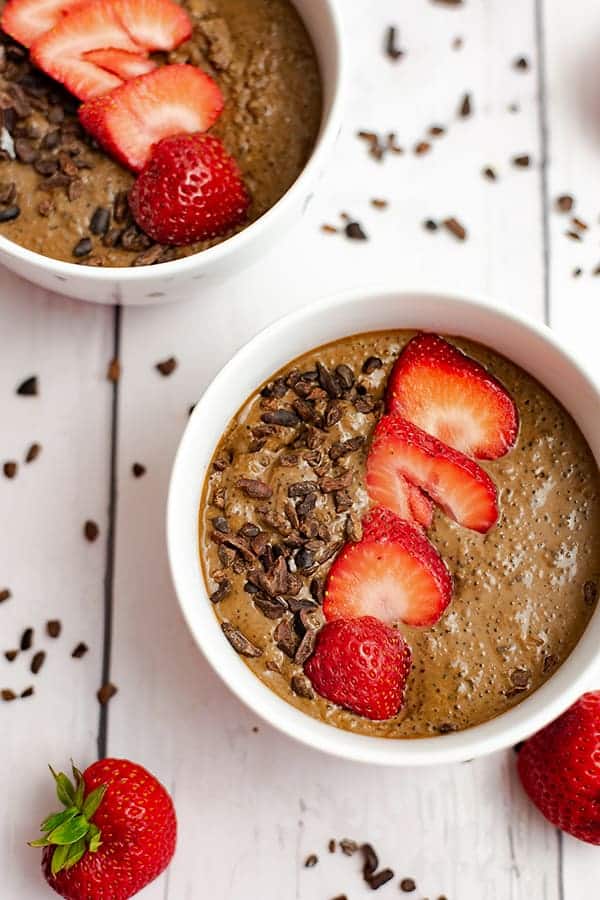 This post contains affiliate links. As an amazon associate I earn from qualifying purchases.
Click here to read my policy
and more about affiliate links.
How to make your breakfast more filling
Did you know that protein and fiber have been shown to make you feel fuller longer? So if you often find yourself hungry all day long, it might be because you are starting your day with a bunch of carbs and no protein or fiber!
This can be easy to do if you are eating the usual American breakfast of coffee, cereal and juice. Or an english muffin with a slather of butter and jam. Unfortunately, these foods are not made to fill you up for hours and hours and this is why you may be starving again before lunch because they take your insulin for a roller coaster ride!
I get it, sweet food is SO MUCH MORE FUN to enjoy in the morning! That's why I love using plant based protein powder to amp up the protein in my sweet treats! This breakfast quinoa bowl is no different! I added Nuzest Coffee flavored protein to this for some added protein and to make this more fun to enjoy! Who doesn't love mocha flavored breakfast!
Let's chat real quick about this protein powder! I have been using Nuzest for the past few months after discovering that many of the other plant based protein powders on the market are loaded with heavy metals, making them less than ideal for everyday consumption. The reason these "clean" proteins are coming up with heavy metals is that the soil the plants are grown in is full of heavy metals or the water they are being watered with is contaminated. The plants absorb it and pass it on to you.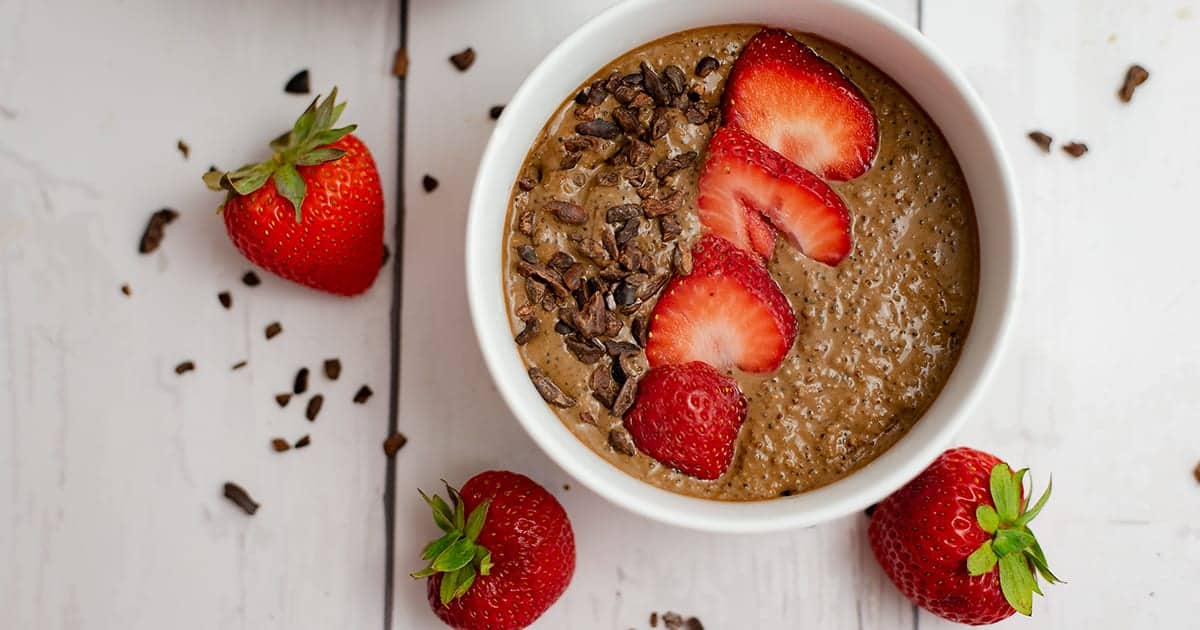 But Nuzest source their pea protein from Europe, specifically from an area of France that does not have these contamination issues. This alone was a good enough reason for me to at least try Nuzest.
Also, to make your breakfast more filling, don't skip the fat! If you don't have coconut butter, use almond butter or peanut butter! Fat is an important part of making your breakfast filling and it is also important to get those fat soluble vitamins absorbed!
All about quinoa
Have you ever made quinoa? Ever since I was introduced to this seed (yes it's a seed, not a grain) I've been in love. As a 90% vegetarian, I am always looking for a way to add more protein in my day. Quinoa is great for that. It's filling like a grain but is also packed with protein. It actually has all the essential amino acids in it, which can be hard to find in vegetarian foods.
Did you know the quinoa seed is a relative to the beet plant – explains why I love it so much :)
You may find white, black or red quinoa – all three of these are great to use in this breakfast bowl. I just recently started cooking the red and black quinoa (I used red in this recipe). The red and black quinoa are not as fluffy as the white quinoa, but all three are great for this. I've made this breakfast bowl with white quinoa as well, and it's just as good – so use whatever quinoa you have around!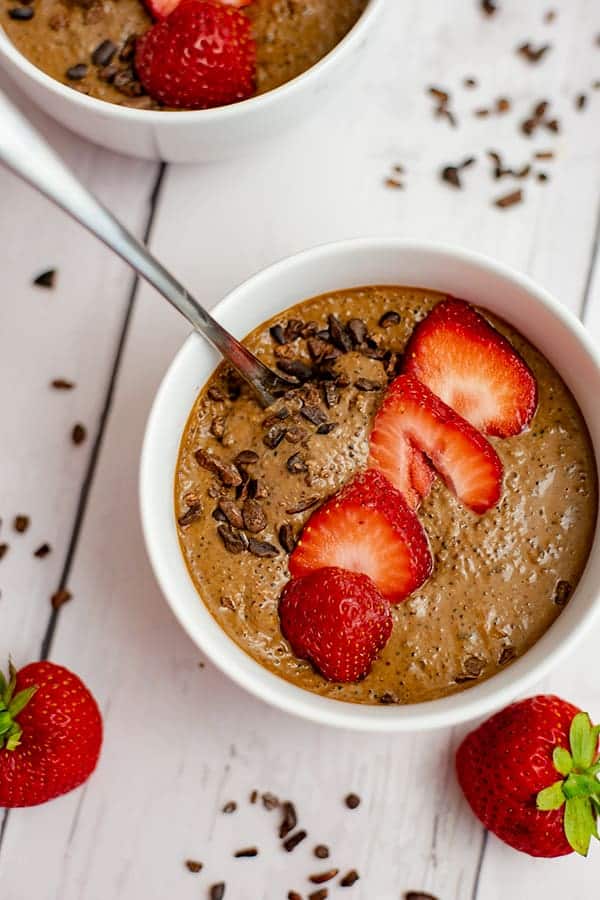 If you love this recipe check out these other simple breakfast ideas!
★ Did you make this recipe? Please give it a star rating below!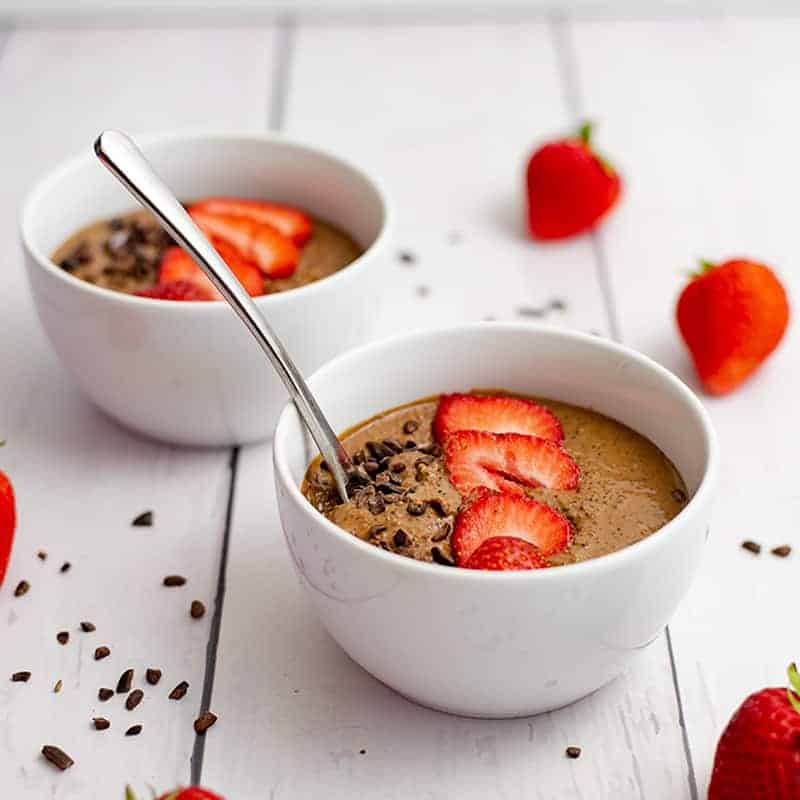 Quinoa Breakfast Bowl
This breakfast quinoa bowl is the perfect way to start the day! Vegan, gluten free and packed with protein and fiber, this will leave you feeling full and satisfied all under 250 calories!
Print
Pin
Save
Saved!
Rate
Instructions
In a bowl or mason jar, add quinoa, applesauce, chia seeds, protein powder, cacao powder, and milk. Mix until combined.

Let sit 5 minutes to allow the chia seeds to absorb some liquid. Mix in the coconut butter (stirring quickly as it will harden if the milk was cold).

Top with optional cacao nibs, coconut butter and berries. Put in the fridge and enjoy cold!
See how I calculate food cost
.
Nutrition Information
Nutrition Facts
Amount per Serving
Where does nutrition info come from? Nutrition facts are provided as a courtesy, sourced from the USDA Food Database.
DID YOU LOVE THIS RECIPE?
Let others know by rating and leaving a comment below!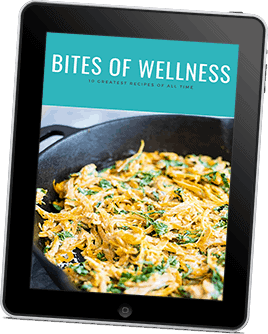 GET 10 OF MY ALL TIME GREATEST RECIPES
IN THIS FREE EBOOK