Honey mustard dressing is a healthy homemade dressing recipe that is so easy to make and only has 5 ingredients.
This slightly sweet, tangy dressing is better than store-bought and takes less than 2 minutes to make! It is also gluten free, dairy free, paleo, and so simple to make.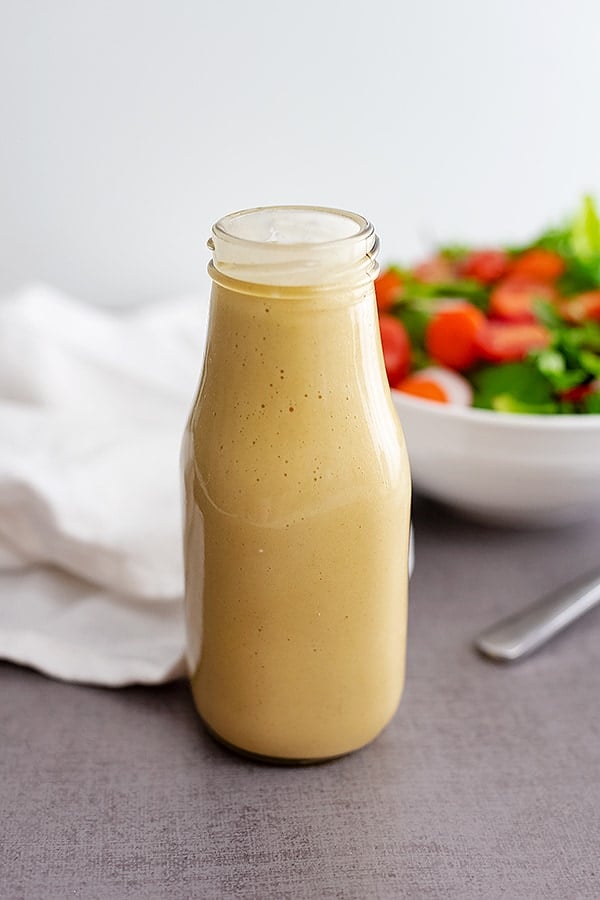 Ingredients
Honey mustard vinaigrette dressing is made from just 5 ingredients that are so easy to find at the store:
Dijon mustard
Honey
Avocado oil
White wine vinegar
Salt
Simply combine these ingredients and pour over your favorite salad greens for the most flavorful salad that you will actually look forward to eating!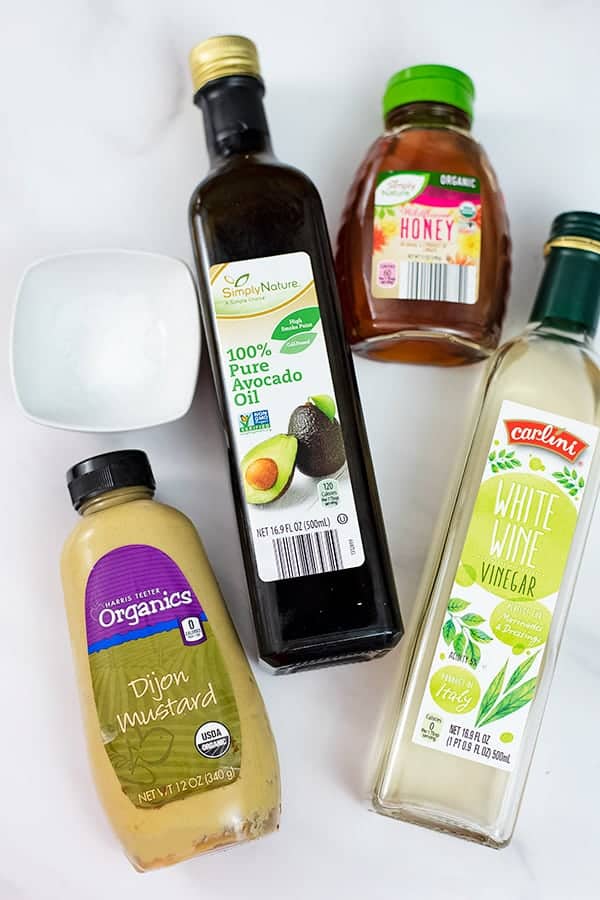 How to make homemade honey mustard dressing
Check out the step by step process on how to make healthy honey mustard dressing.
There are three simple ways to make salad dressing in under 1 minute:
Fork or Whisk: Combine the ingredients in a bowl and combine with a fork or a whisk. This is great for single servings of dressings. I often do this in the bowl I plan on eating the salad out of before adding the salad greens.
Shake: Pour all the ingredients into a mason jar and seal the lid. Shake well until combined. This works great for most dressings and you can store the leftovers in the mason jar.
Blender: Combine the ingredients in a high speed bullet blender. This is my go-to when making larger batches, especially when the dressing has honey in it.
The blender makes a thick, emulsified dressing that is so creamy and the perfect consistency. I find that the dressing also stays combined well for days when you make it this way.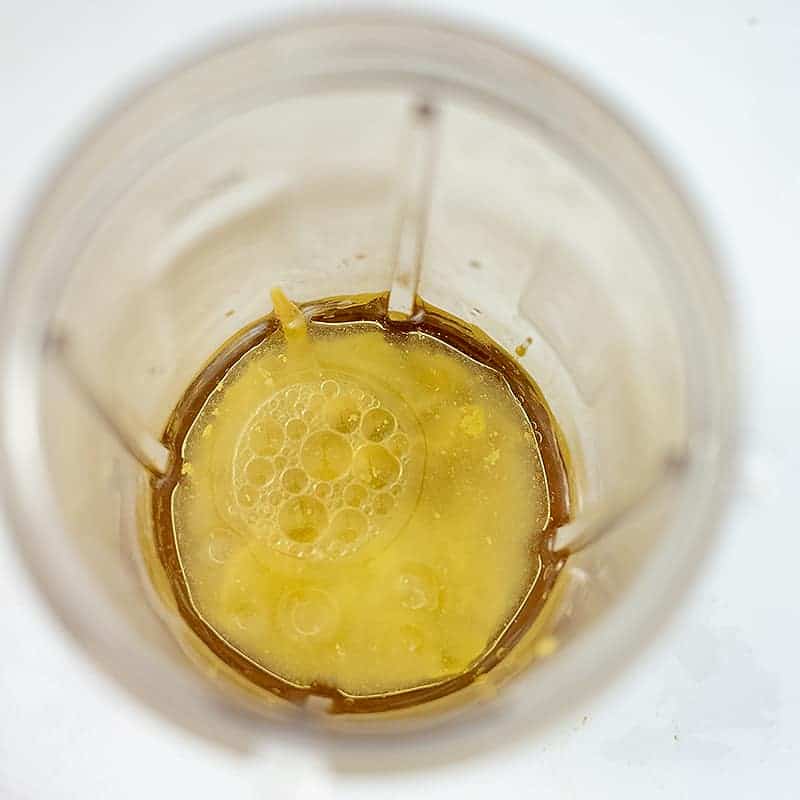 Homemade dressing tips
If you measure out the avocado oil before measuring the honey, the honey won't stick to the measuring spoon.
This recipe adds 1-2 tablespoons of water to the dressing to get a thin, vinaigrette consistency. If you wanted to use this recipe as a dip, do not add the water.
If you want to make this dressing thicker, you could add up to ½ cup of yogurt (dairy free or regular) or greek style yogurt to make it even thicker.
What to serve with this dressing
Salad greens of any kind
Broccoli salad
Brussel sprouts (as a dip for roasted or dressing for a salad)
Shredded cabbage
Poured over steamed chopped carrots
As a vegetable dip
With tuna or chicken salad
In pasta salad
Over cold potatoes for a potato salad
Hard boiled egg salad dressing
Over roasted veggies
Over roasted sweet potatoes
As a dip for air fryer chicken nuggets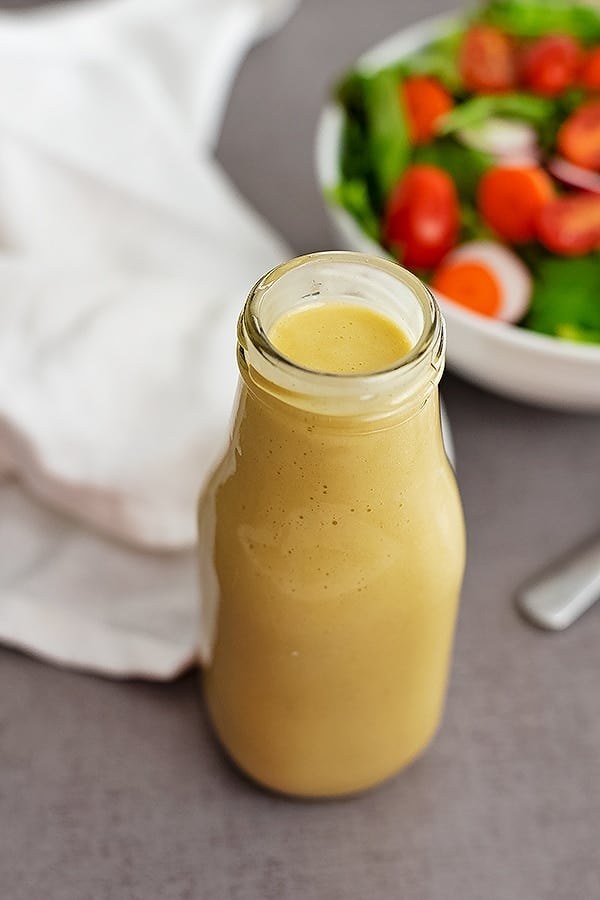 FAQs
Why you should make homemade salad dressing
When you make salad dressing at home, you can control the quality of the ingredients. So many store bought versions are filled with preservatives, high fructose corn syrup, less than quality oils and artificial colors and flavors.
This recipe for healthy honey mustard dressing has just 5 ingredients, and you can pronounce them all.
How to store homemade honey mustard dressing
Even better you can make a double batch and have a jar in your fridge to use for up to 2 weeks! Be sure to grab some salad dressing glass bottles for storage.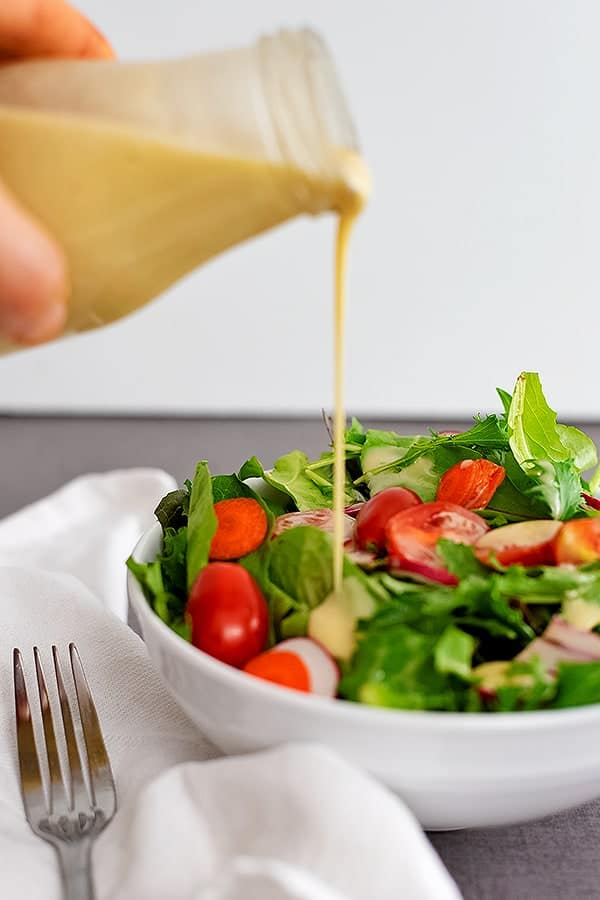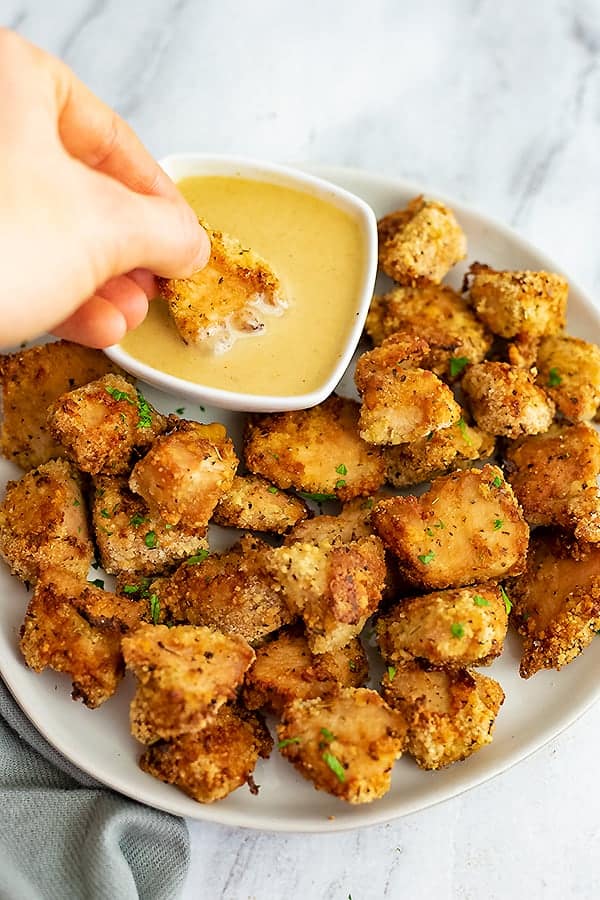 More homemade dressing recipes to try