Enjoy this high protein carrot cake banana bread for a snack or dessert! Gluten free, easy to make, high protein, grain free and super filling! Did I mention its carrot cake! Frosting and all!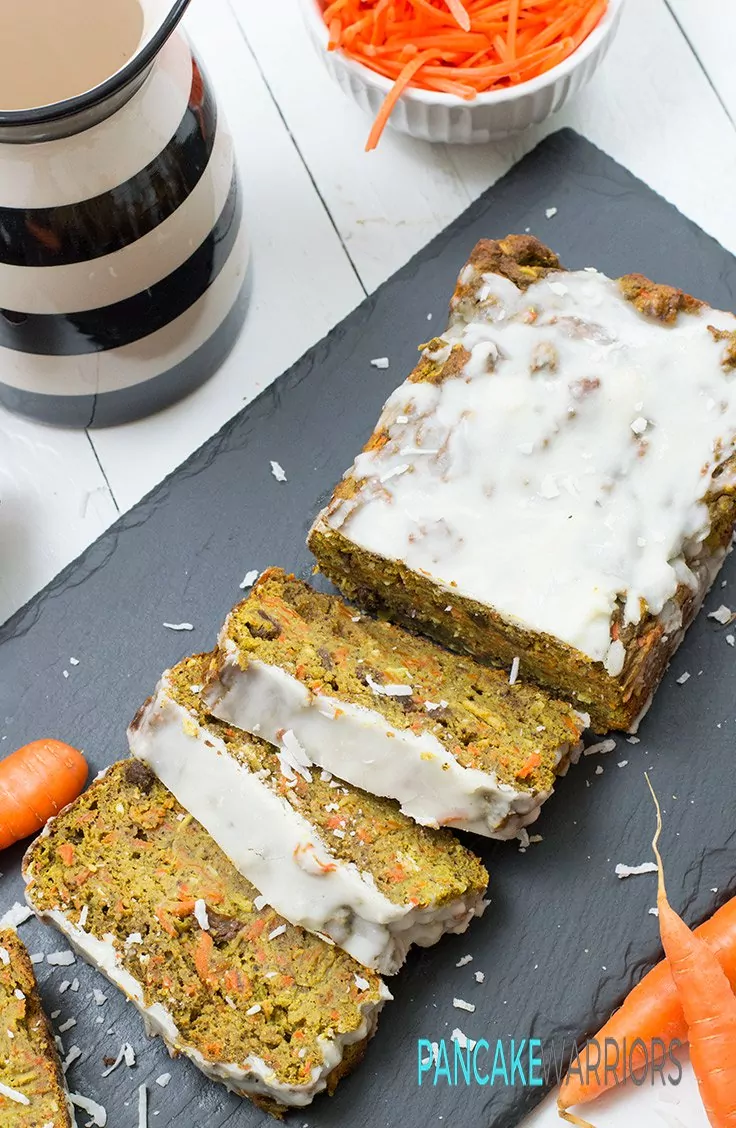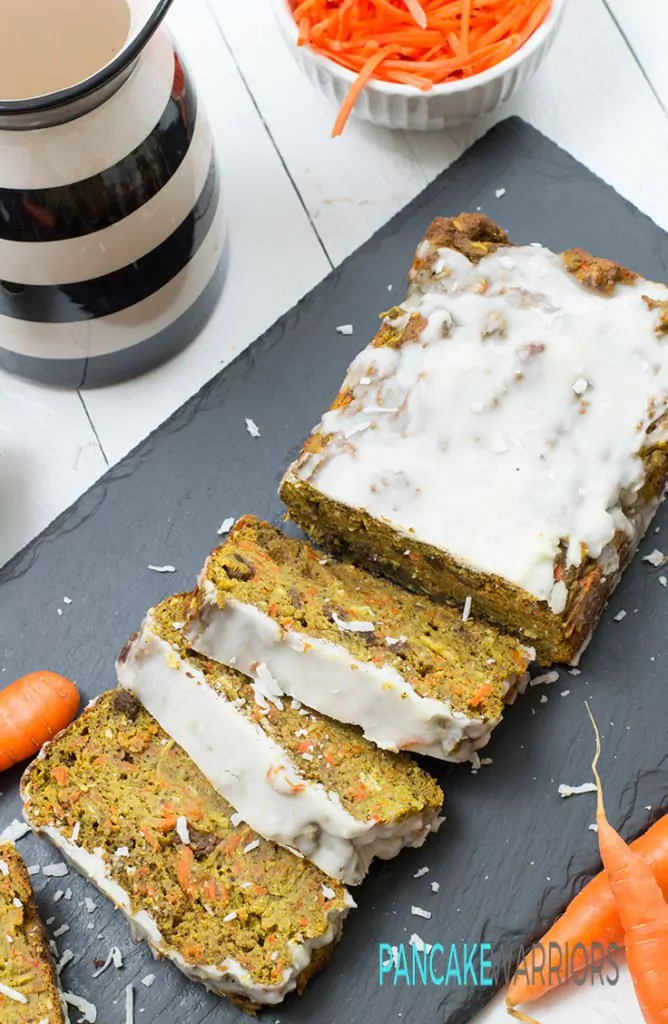 Carrot cake is hands down my favorite dessert. So clearly I'm always looking for new ways to enjoy my favorite dessert. This super simple carrot cake banana bread is packed with all the right flavors, its dense and filling and the coconut butter frosting makes it almost dreamy!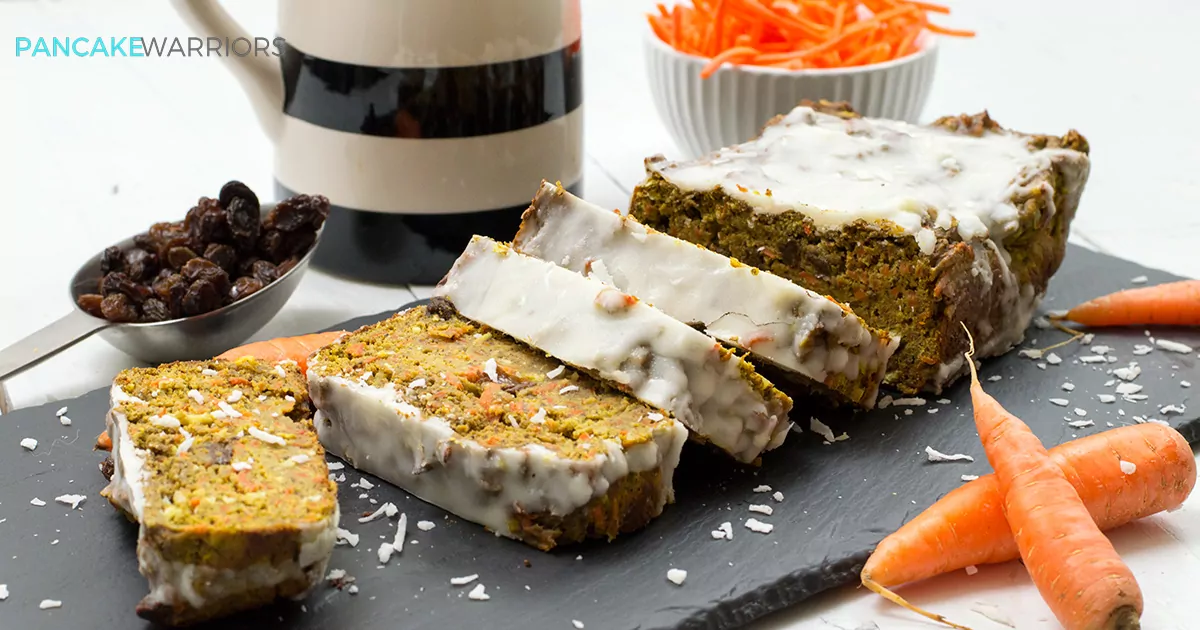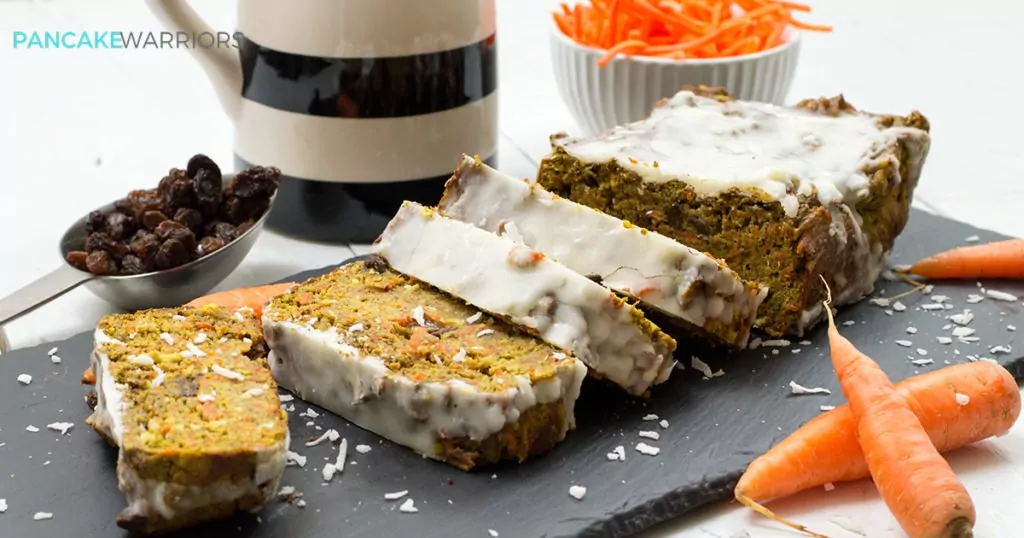 I crave sweets often. I used to try to ignore those cravings, or only have "a bite or two" of what I was craving. But I realized, I am not a good moderator. Some people are. One of my best friends can have a huge bag of dark chocolate at her desk and gelato in her freezer and every day just has one piece of dark chocolate and will have a spoonful or two of gelato when the craving strikes. Me. HA! I would burn a hold through that bag and it would be mostly gone by the end of the day. Gelato and ice cream are not even purchased. That is just a stomach ache waiting to happen from a late night binge.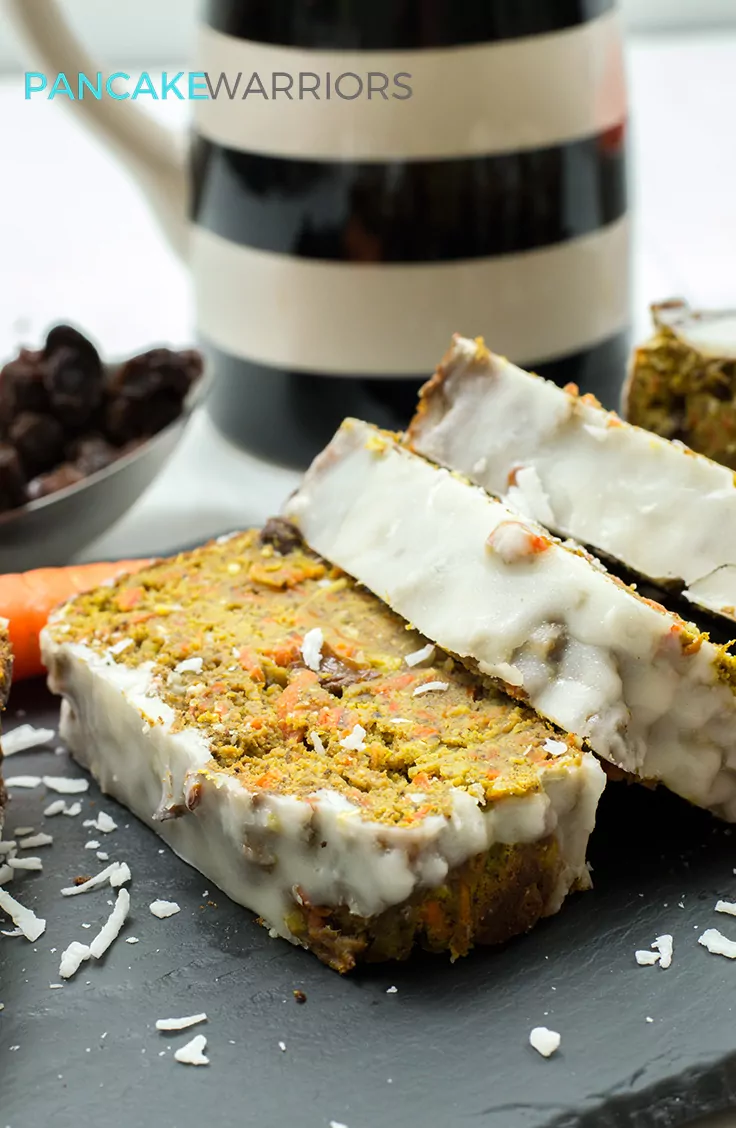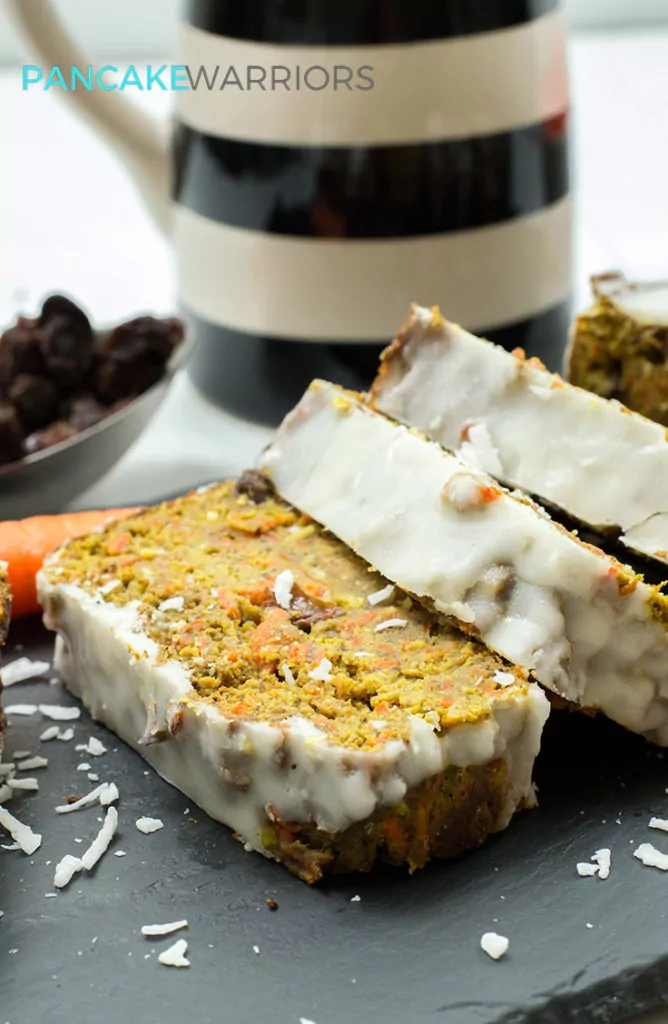 So what is a girl to do? Well I had to learn to get creative in the kitchen. I make my own versions of my favorite foods: cookies, cakes, sweet desserts, etc. This way I get to control the ingredients and I also don't tend to over indulge as much since I don't feel like these sweet treats aren't as "off limits".
I bake with protein powder as the base of so many of my recipes as it tends to make the desserts more filling and something I can enjoy post workout.
Two of my favorite childhood memories: carrot cake at my birthday and banana bread at least once a month. My mom was an amazing baker. I remember she would let my sister and I help her in the kitchen and I loved watching the butter and sugar in the kitchen aid. In face, one of the first gifts my mom got me when I moved out on my own was my very own kitchen aid mixer.
I have to admit, I don't pull out my kitchen aid much anymore. I'm more of a one bowl and fork kind of girl. Not sure when or why that happened but cleaning up is so much easier now!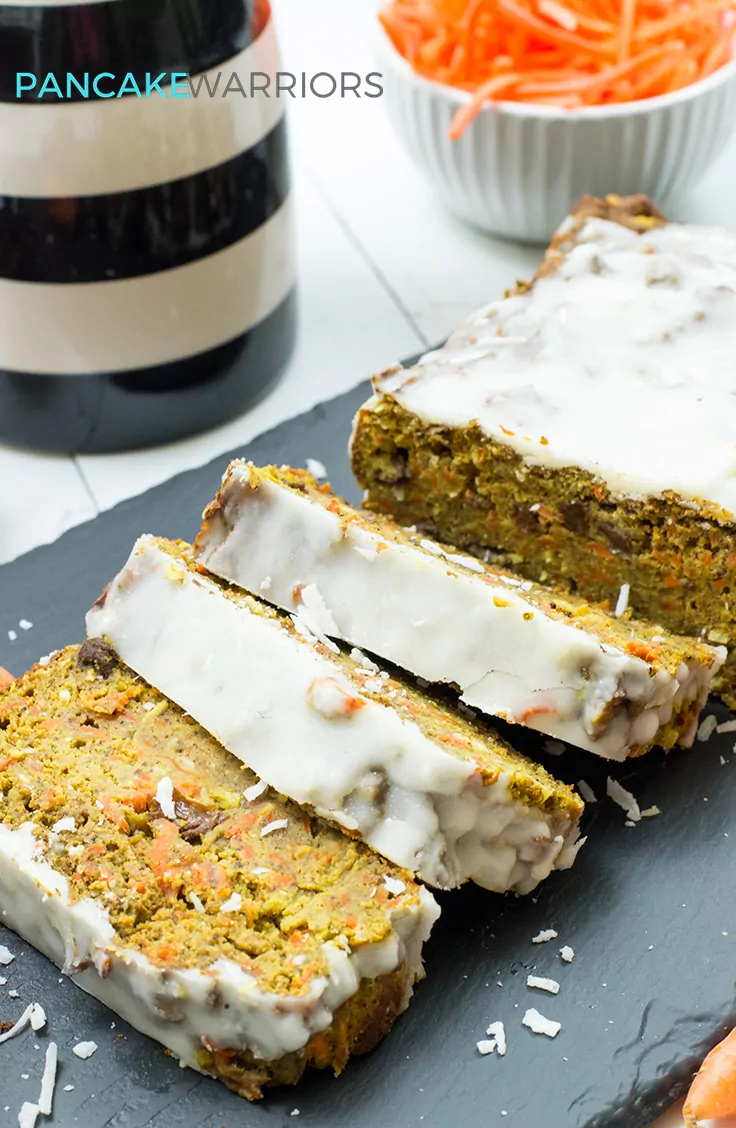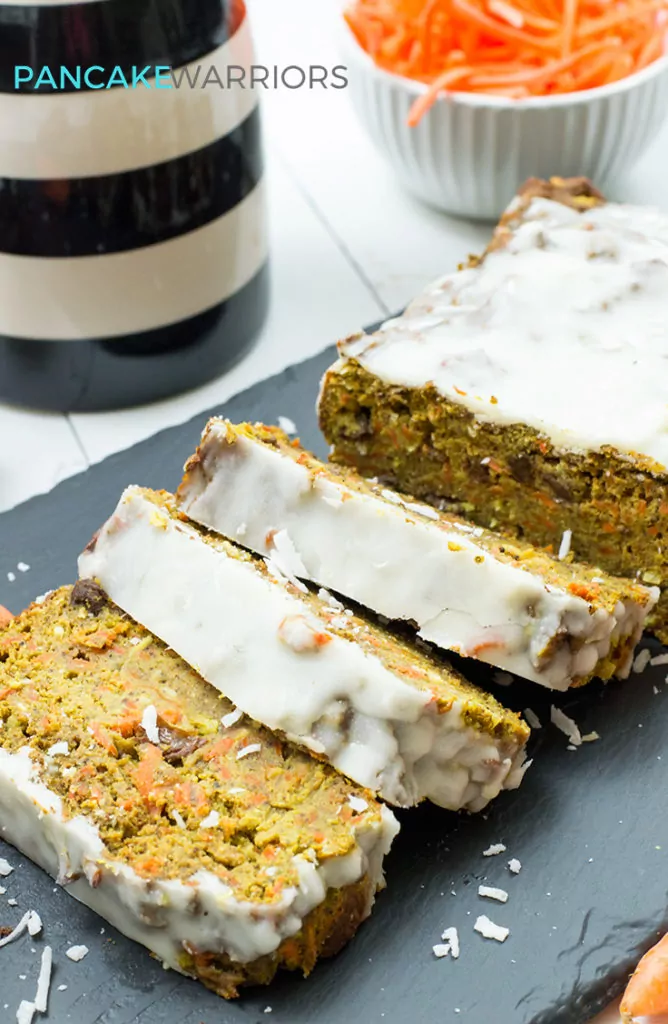 This post contains affiliate links. As an amazon associate I earn from qualifying purchases.
Click here to read my policy
and more about affiliate links.
How to make this with protein
To make this recipe packed with protein, I used Nuzest Pea Protein in Vanilla. Vegan protein powder acts a lot like flour and is great for baking.
I would not recommend making this recipe with whey protein since whey protein tends to dry out when you bake with it. Any vegan protein powder should work for this recipe but I love Nuzest since it's so clean and doesn't have an added sweeteners or artificial flavors.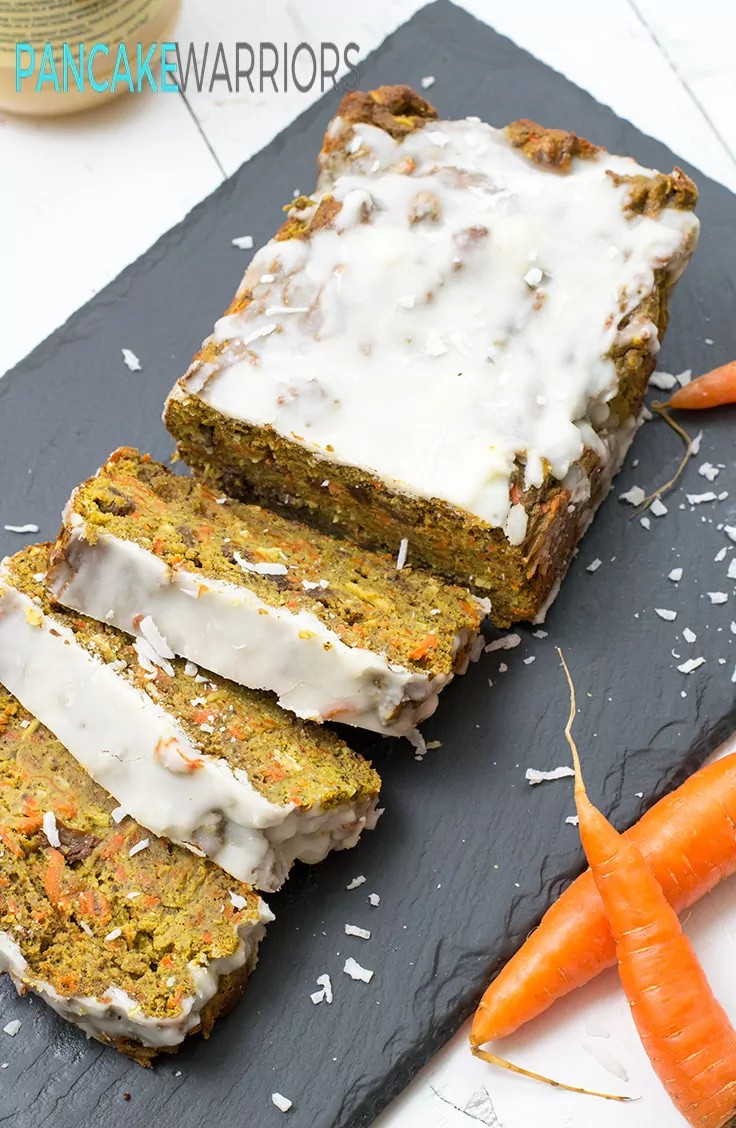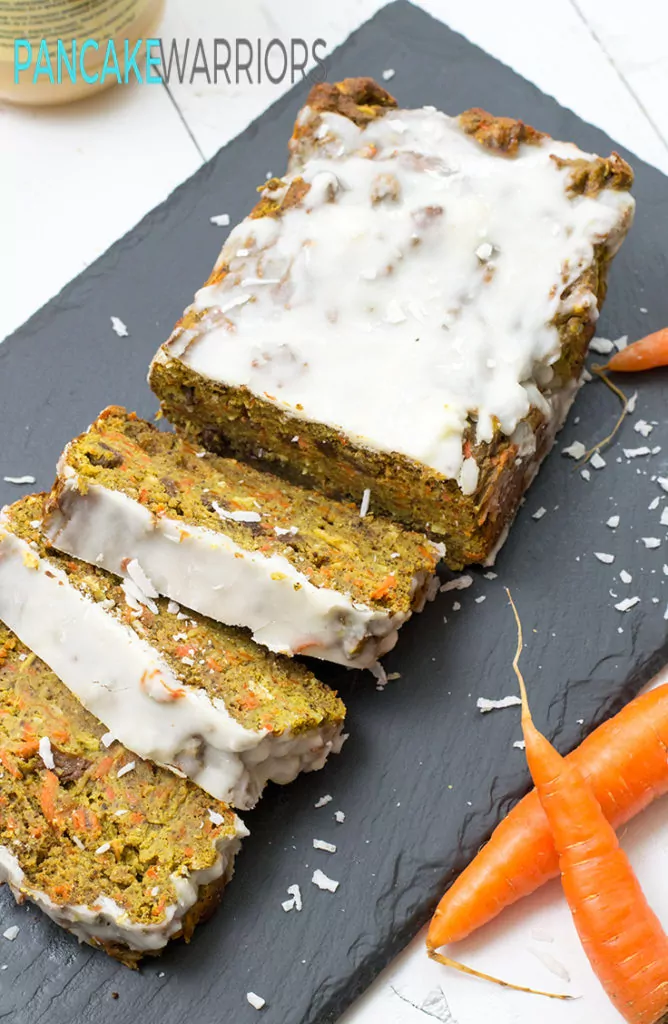 If you liked this recipe, you should try
★ Did you make this recipe? Please give it a star rating below!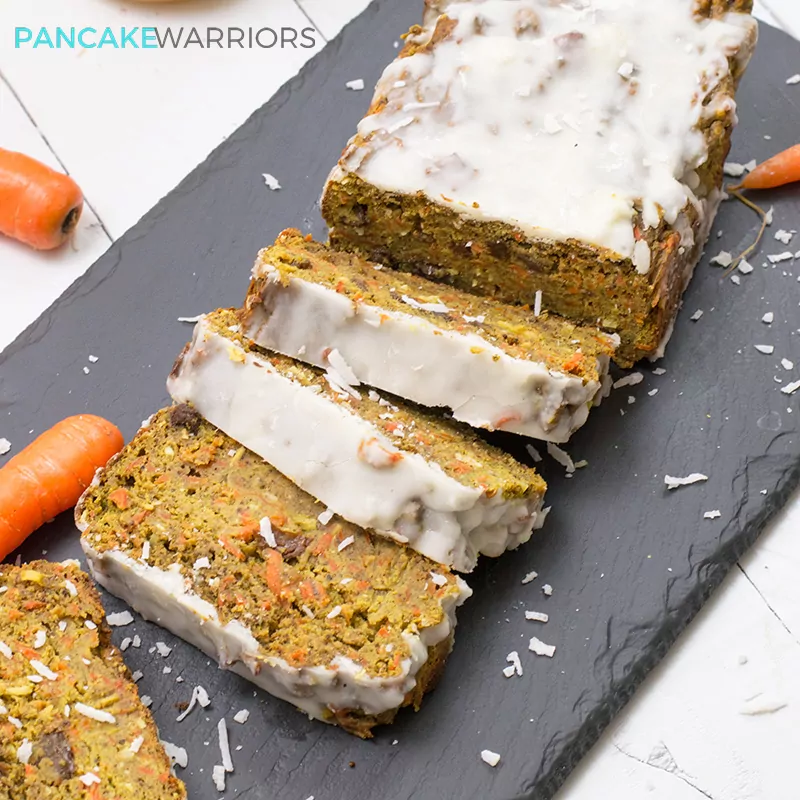 High Protein Carrot Cake Banana Bread
High protein carrot cake banana bread is the perfect afternoon snack or post workout treat! Gluten free, no refined sugars, high in protein, grain free and easy to make!
Print
Pin
Save
Saved!
Rate
Instructions
Preheat the oven to 350F

In a large bowl, mash the bananas. Add the egg whites and applesauce. Combine well.

Add the vanilla protein powder, coconut flour, cinnamon, ground ginger and stir well to combine.

Grate the carrots and add directly to the batter along with the coconut flakes and rasins. Stir until completely combined.

Add a pinch of salt, vanilla extract, baking powder and baking soda and mix well.

Place a sheet or parchament paper in the bottom of a loaf pan and spray with non-stick (coconut oil spray).

Add the batter and bake at 350F for 60 minutes.

Allow to cool completely after removing from the oven.

Add 2-4 tbs. of melted coconut butter and place in fridge to harden.
See how I calculate food cost
.
Nutrition Information
Nutrition Facts
Amount per Serving
Where does nutrition info come from? Nutrition facts are provided as a courtesy, sourced from the USDA Food Database.
DID YOU LOVE THIS RECIPE?
Let others know by rating and leaving a comment below!