Gluten free high protein chocolate zucchini donuts and you don't even need a special donut pan. Yup I'm bringing out all the stops for this recipe! How many should I sign you up for?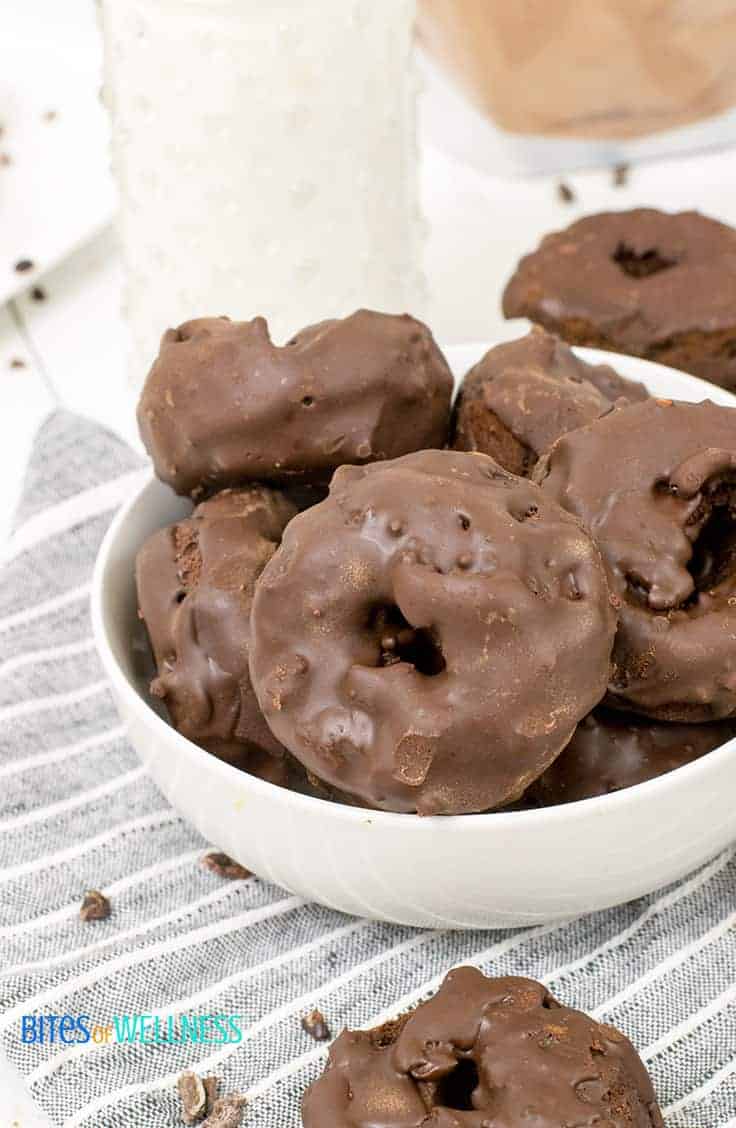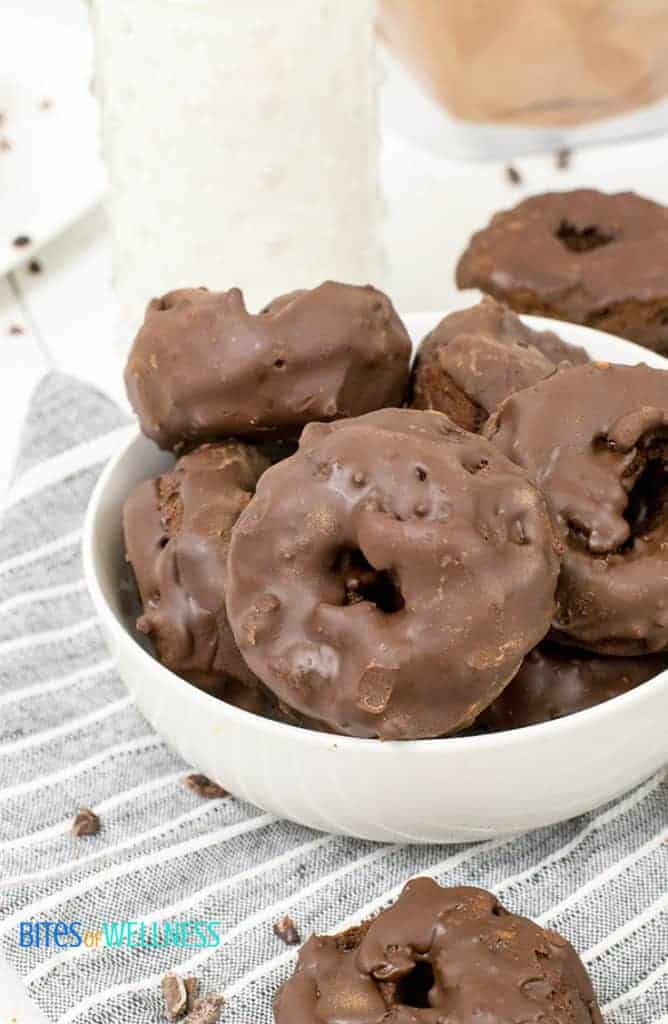 Honestly, I've made these high protein chocolate zucchini donuts 5 times in 1 week. The recipe for the donut actually started as a chocolate zucchini pancake on a Saturday morning after a rather intense workout. I couldn't stop talking about how fluffy the pancakes were and how I just couldn't stop thinking about them.
Often I will use the same recipe for cookies or muffins as my pancakes but these just had to be a little bit more special. And that's when I remembered this cool trick I saw on Facebook on how to make donuts without a special pan.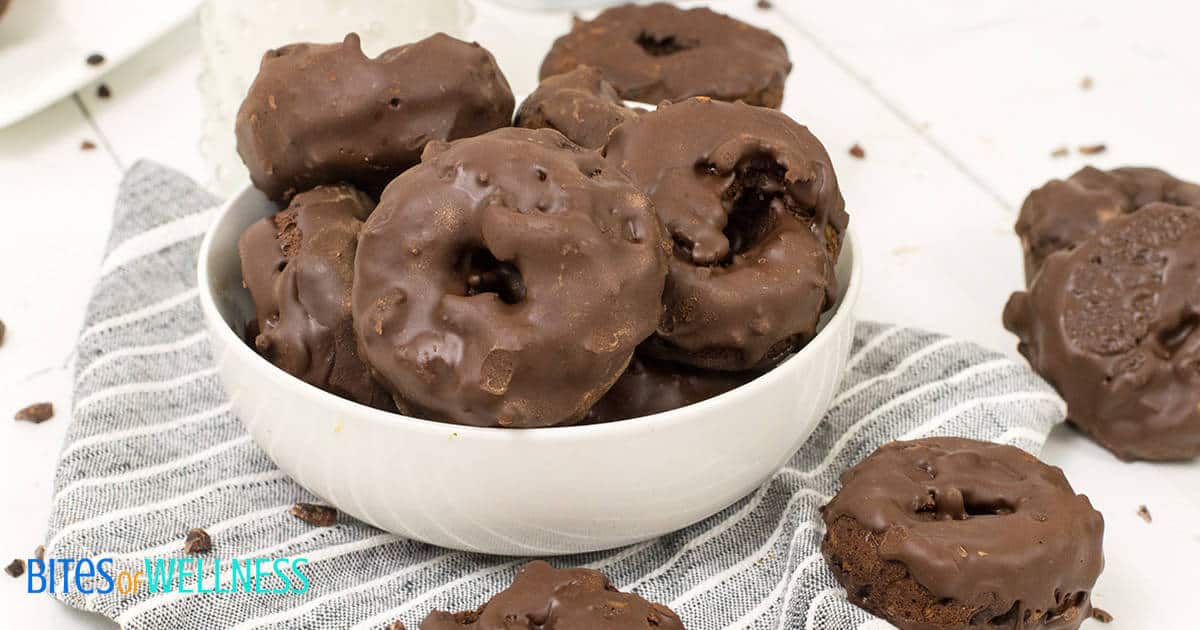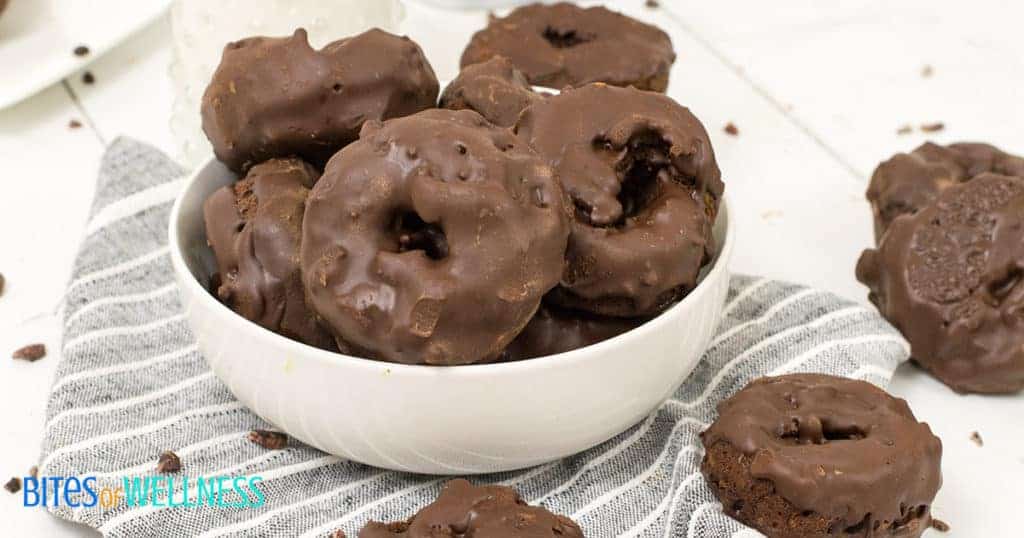 This is the silicon donut pan I used. I highly recommend it!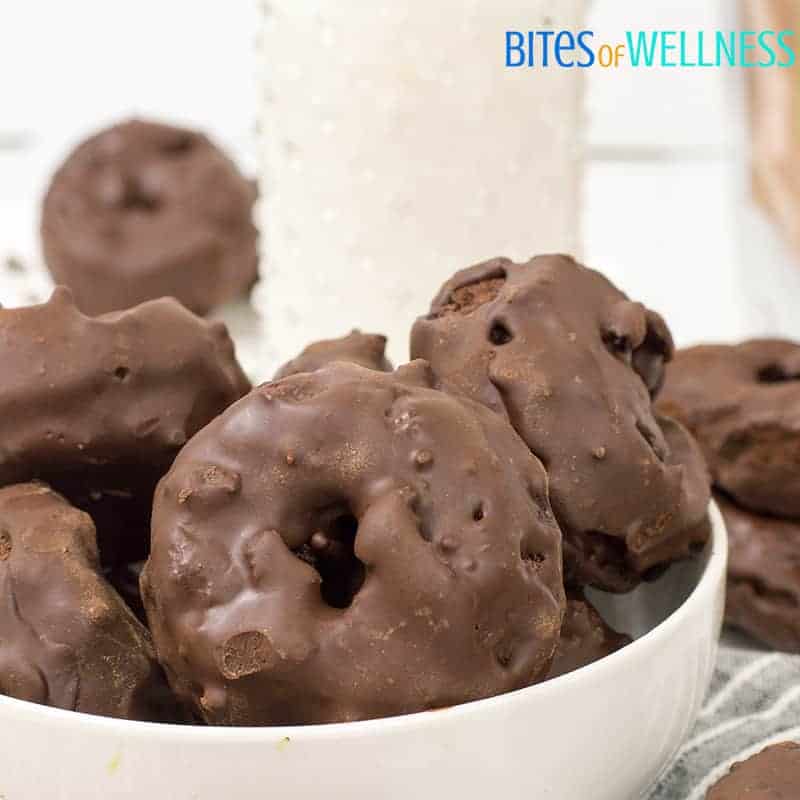 Dave won't let me buy any more kitchen gadgets until I go through what I've already collected and get rid of some things.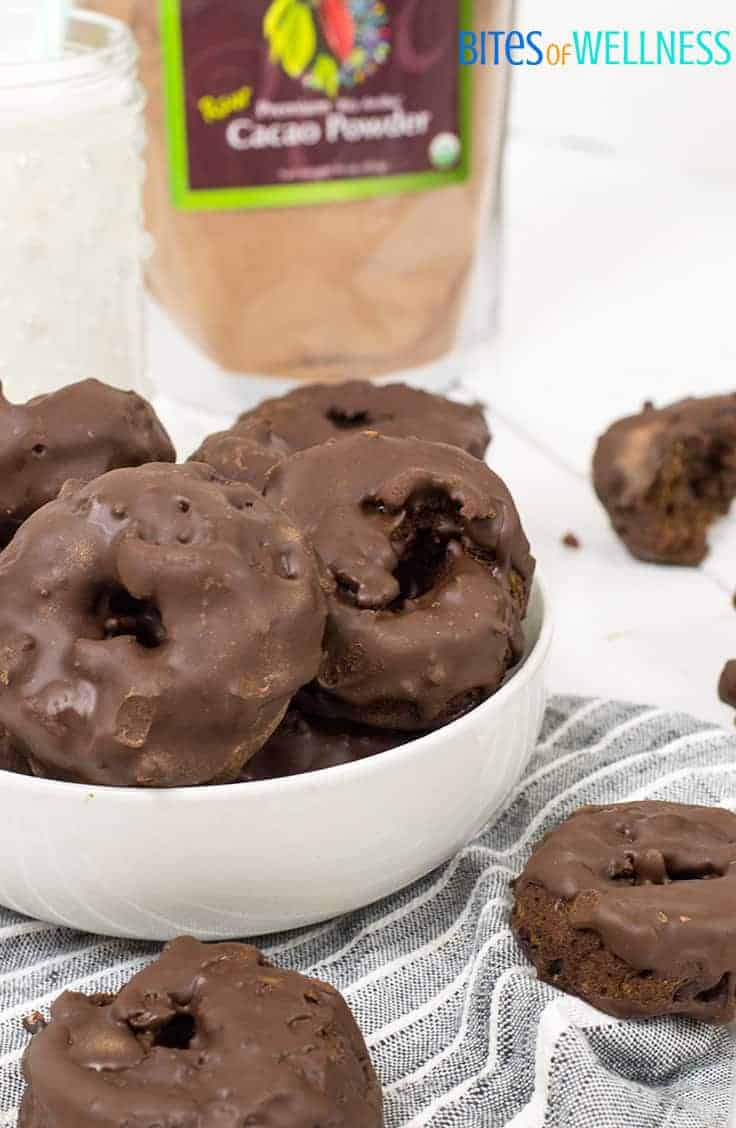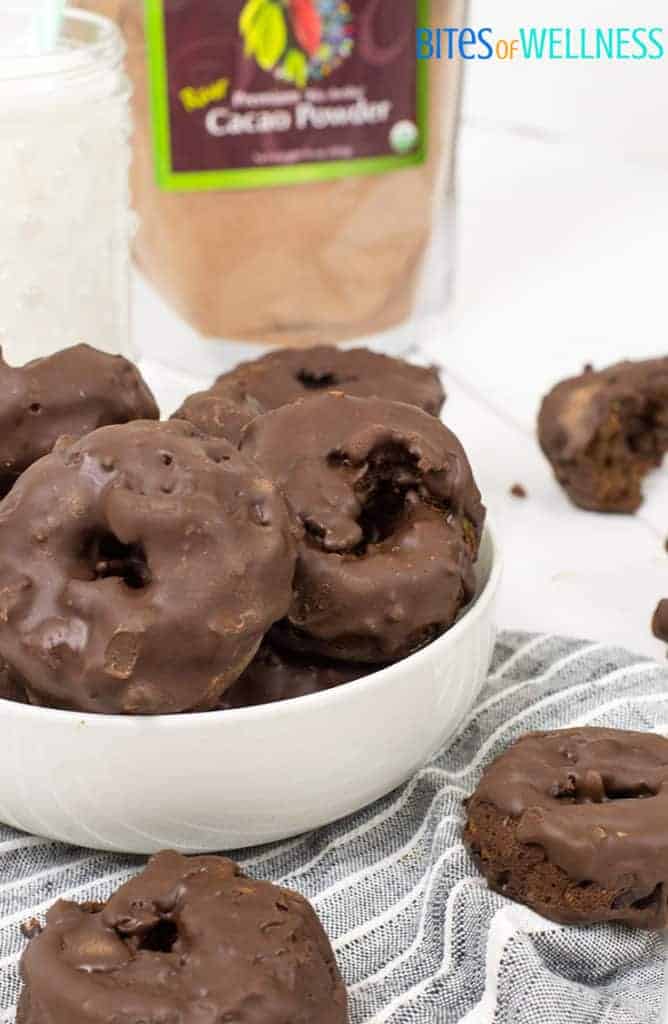 How to make donuts without a donut pan
Cut up strips of parchment paper, roll them into a ball (not super tight) and put them in the middle of a well oiled muffin tin. Then you just add the batter around the parchment paper and viola, you have a donut pan!
Just don't forget to pull out the parchment paper from the center, that could be bad! Oh and REALLY spray your muffin tins. There is nothing worse than donuts sticking to the pan!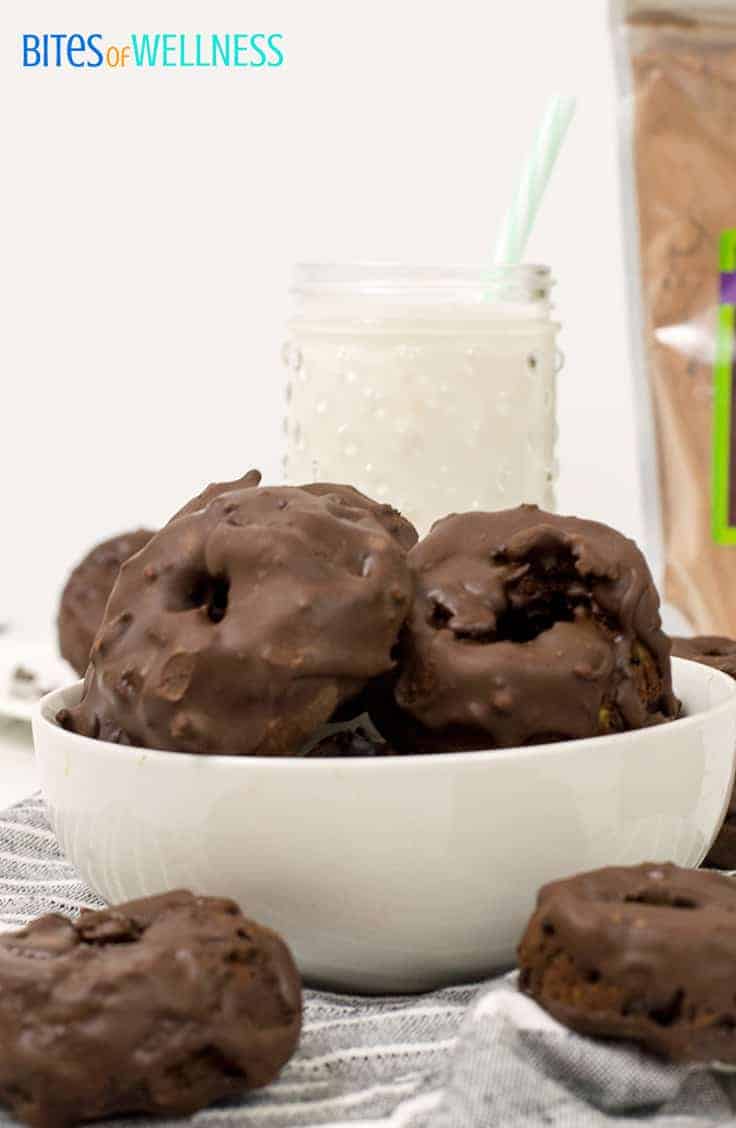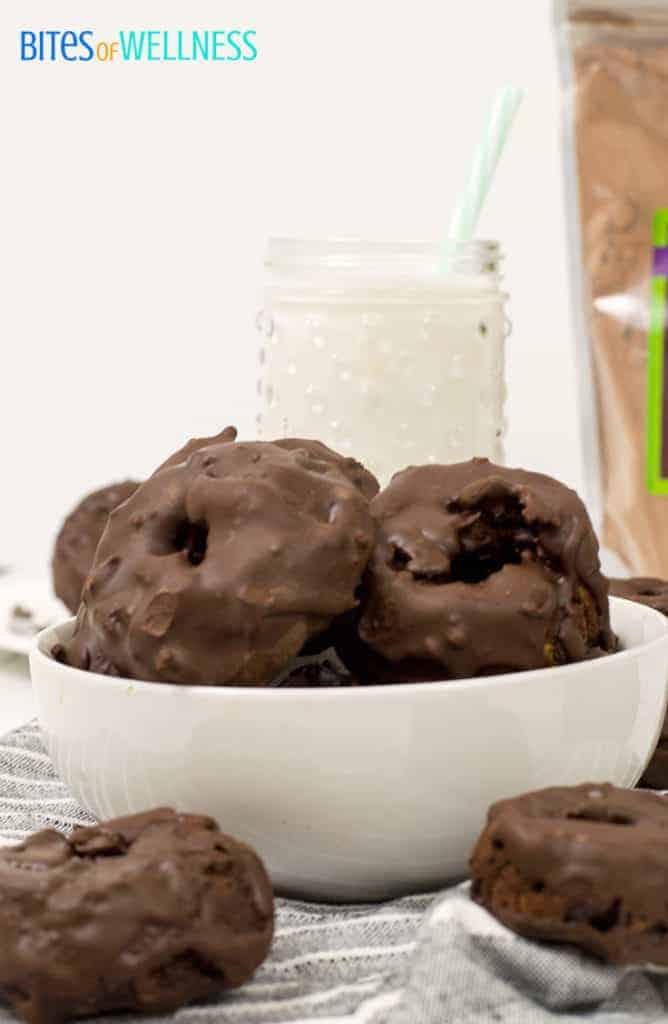 Last weekend was my birthday. And I have to say these high protein chocolate zucchini donuts were such an awesome dessert that I snacked on all day! I started the day with my high protein carrot cake pancakes, because who doesn't start their birthday with carrot cake and pancakes!
But having these chocolate zucchini donuts sitting in the fridge really made it easy to say no to going out and getting ice cream or something else. And they were so filling! The perfect post gym treat!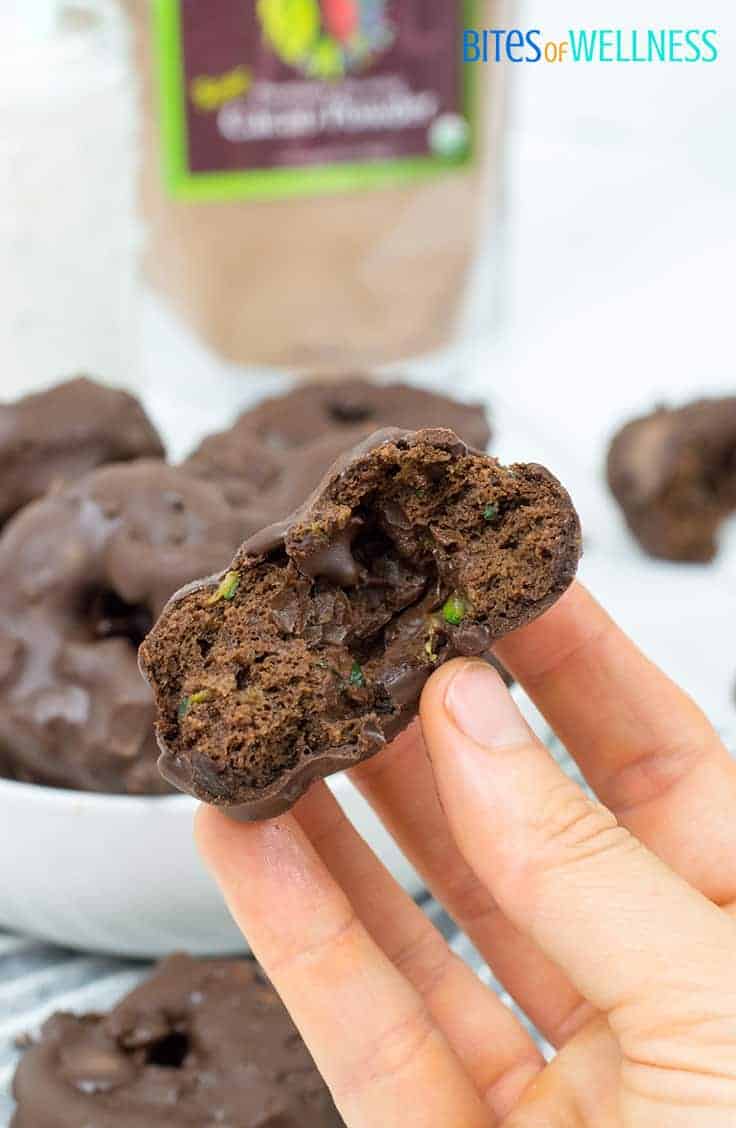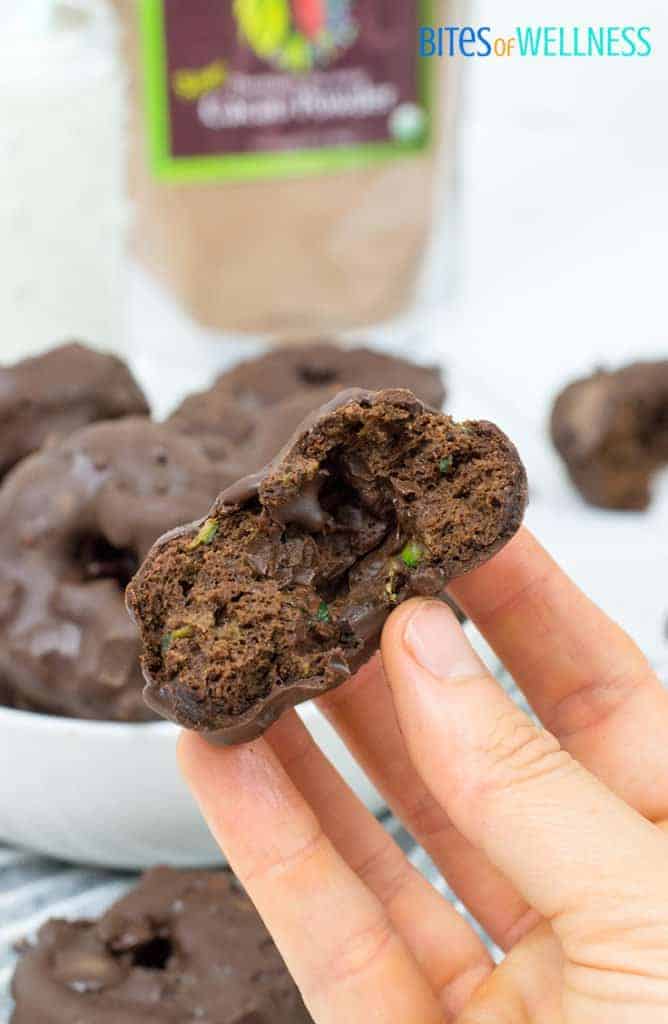 If you love these protein donuts and desserts, you'll love: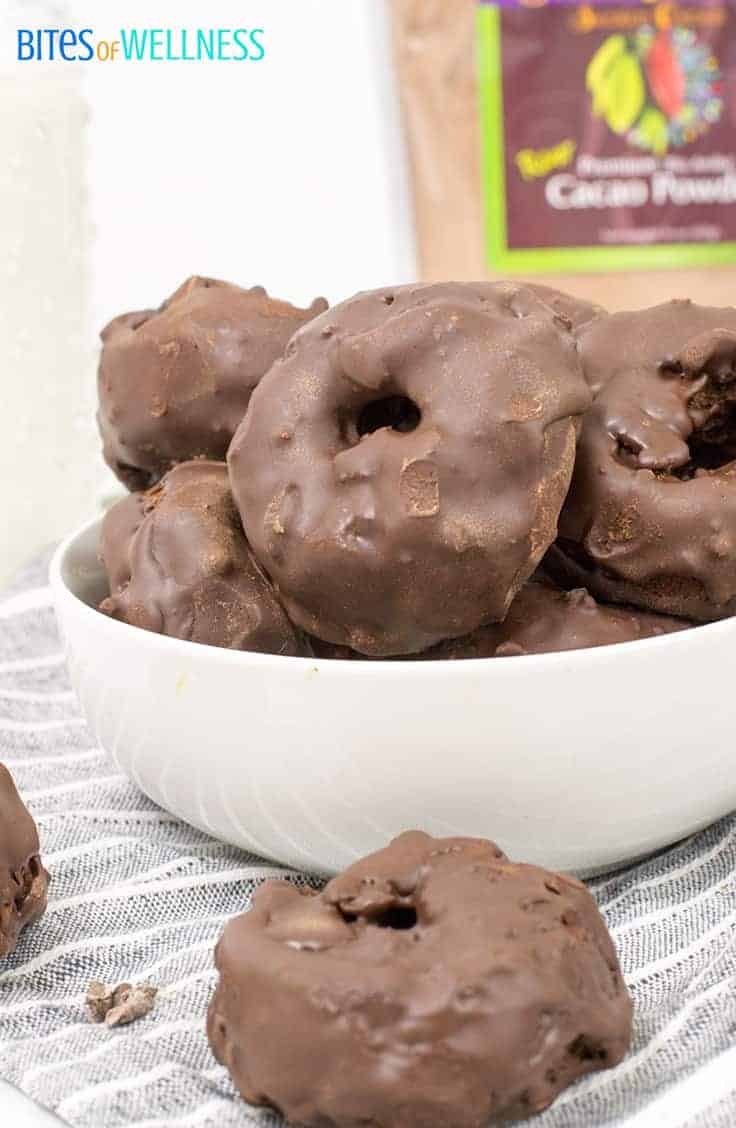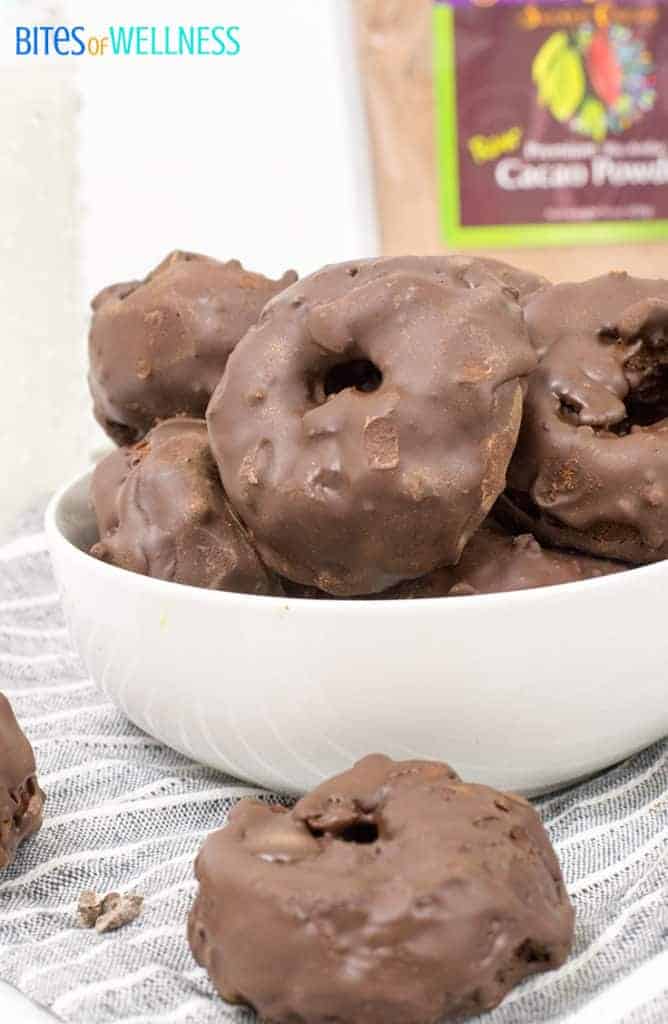 ★ Did you make this recipe? Please give it a star rating below!
This post contains affiliate links. As an amazon associate I earn from qualifying purchases.
Click here to read my policy
and more about affiliate links.
High Protein Chocolate Zucchini Donuts
Try these gluten free high protein chocolate zucchini donuts today! Such a delicious healthy treat!
Print
Pin
Save
Saved!
Rate
Instructions
For the donuts, mash the bananas, add the egg whites and stir well. Add the protein powder, coconut flour, cacao powder and stir well until all the lumps are removed.

Shred the zucchini into the batter and mix well. Stir well and let sit 2 minutes before adding milk of choice.

Stir in milk (starrting with 2 tbs) cacao nibs, baking powder and baking soda. Mix well.

Create 12 donut holes by tearing off strips of parchament paper and rolling them into balls.

Spray muffin tin well with non-stick spray and add the parchament paper balls to the center.

Spoon in the donnut mixture and bake at 350F for 20 minutes.

Take the donuts out of the oven and allow to cool slightly.

Remove the donuts with a knife and place on a cooling rack. Transfer to fridge and allow to cool completely.

Once donuts are cooled, make the chocolate frosting.

Melt the coconut oil and coconut butter together. Add the cacao powder and mix well, removing all lumps.

Dip the cold donuts into the frosting, immediately placing them on a cooling rack to harden. This will happen quickly. If you want ot coat the other side, you can do that now.

Store in the fridge.
See how I calculate food cost
.
Nutrition Information
Nutrition Facts
Amount per Serving
Where does nutrition info come from? Nutrition facts are provided as a courtesy, sourced from the USDA Food Database.
DID YOU LOVE THIS RECIPE?
Let others know by rating and leaving a comment below!