Try this pumpkin spice green smoothie for breakfast tomorrow. The vanilla protein powder and pumpkin spice make this green smoothie taste anything but green. Having a healthy breakfast that's quick and easy and taste delicious is important to creating habits that you can stick with long-term.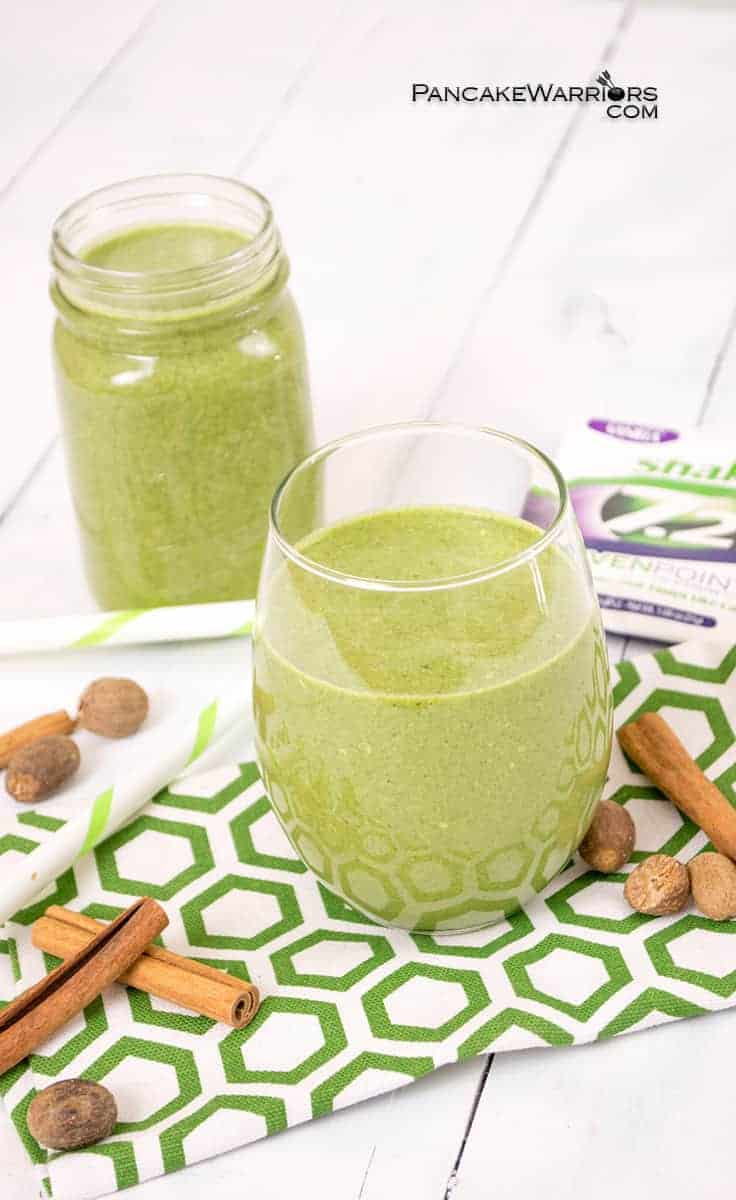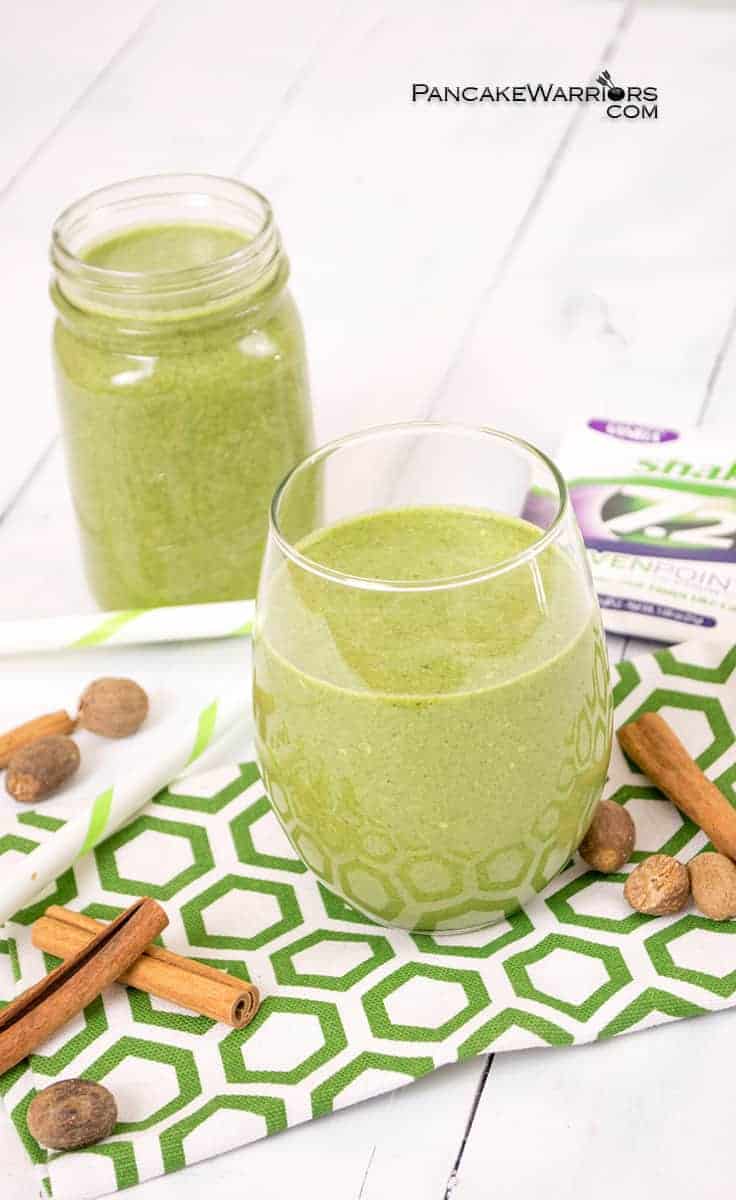 Do you have crazy chaotic mornings? Not having a ton of time to get breakfast ready in the morning doesn't have to be the reason you aren't eating something healthy and nutritious. My mornings have been so busy since I started training at the gym I will be working at. Yup I got a job as a trainer! I'm shadowing the owners each morning this week at 5 o'clock in the morning. Needless to say by the time I get home from the gym, I am in a rush to get ready for work and get there on time.
As you can imagine, I doesn't have a bunch of time to make a big elaborate breakfast (even though I'm starving by the time I get home). However I am not about to go grab something from a drive through or a prepackaged diet bar that's full of sugars and chemicals. Heck no, I said death to diet food a long time ago.
Smoothies are perfect for breakfast on the go! Ready in just 3 minutes, you will thank me for this yummy recipe! I used 7.2 vanilla protein powder in this pumpkin spice green smoothie. 7.2 Protein Powder is raw, vegan, non-gmo, dairy free, allergen free, and it tastes like cake! I really enjoy using 7.2 protein powder because it's very filling. Perfect for breakfast, it's high in protein and fiber, and low on the glycemic index with only seven carbs.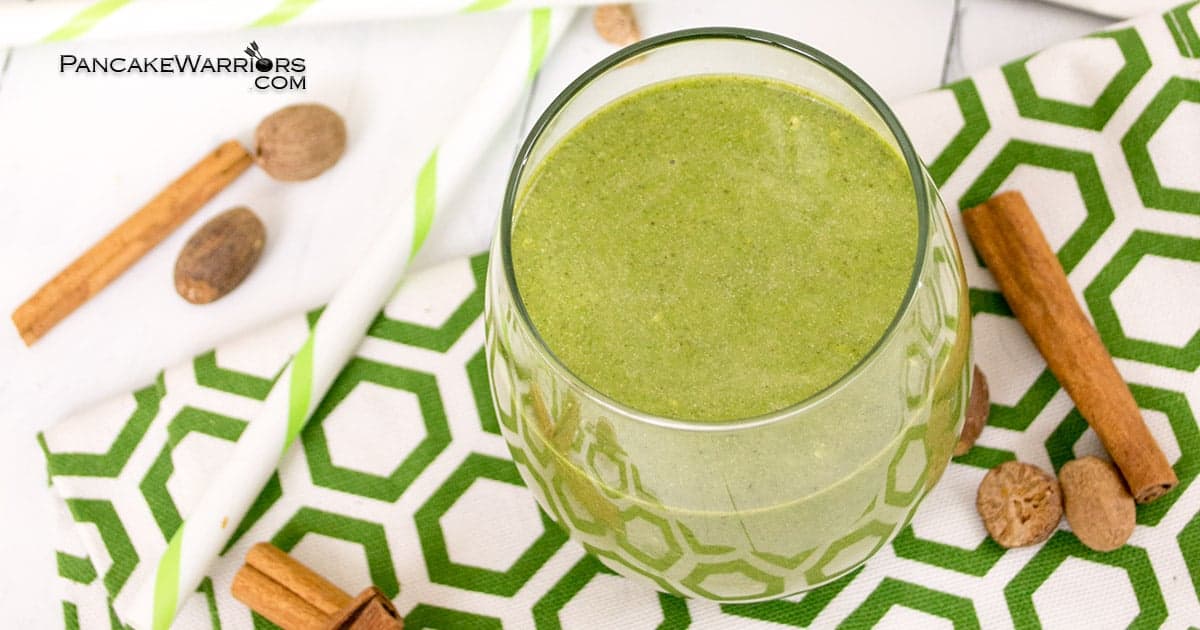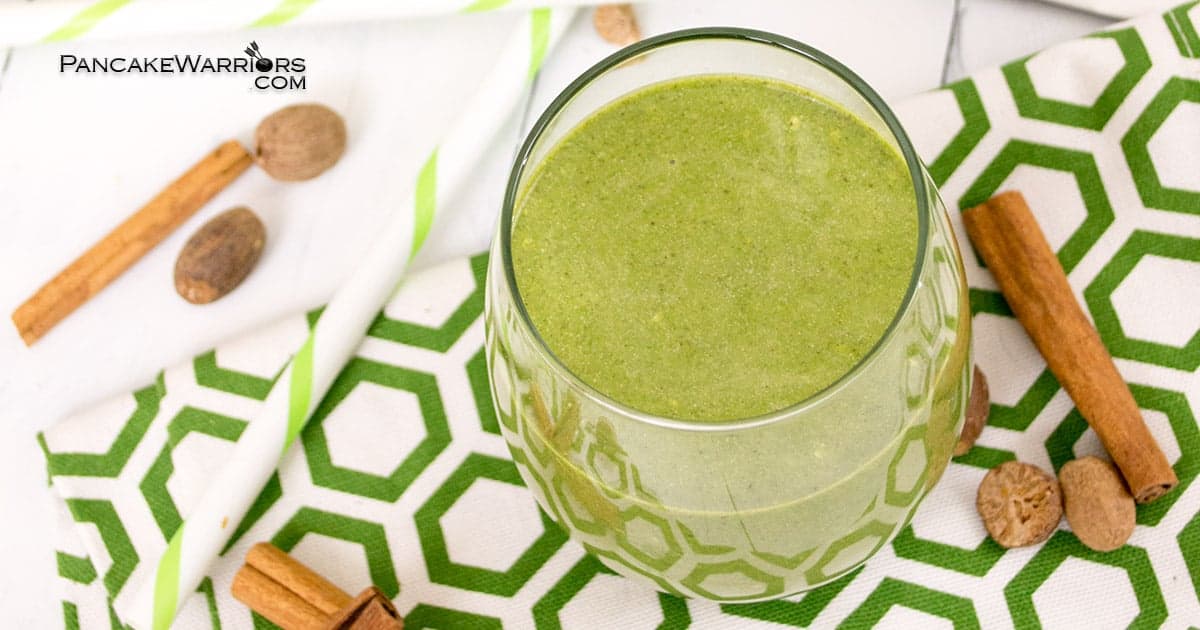 Most people that try this protein powder end up texting me a few hours later saying that they're still so full from breakfast. Which is exactly why I recommend it to anyone who is trying to eat healthier without feeling deprived!
The key to making this smoothie super simple is to use frozen spinach. Frozen spinach not only makes this instantly cold and more like a milkshake, but it's also a money-saving tip! Do you know how much spinach you would have to wilt down to get a bag of frozen spinach? Plus, you don't have to worry about it going bad on you before you use it! I always have a few bags in my freezer.

To the frozen spinach, add 7.2 protein powder, chia seeds and your favorite nut butter to the blender. I love almond butter and coconut butter in this pumpkin spice green smoothie! Use your favorite milk, whatever that might be! I love unsweetened coconut milk, it makes the shake thick and very filling! Oh and don't forget that pumpkin spice, the most important ingredient! Fill all the ingredients in the blender. I use my Ninja Bullet. It's so convenient, I just take the cup with me to work!
I have to admit to you all, we've already been through 2 full jars of pumpkin spice at my house since August. I think we have a problem. But I'm certainly not complaining! Since our fall mornings are still quite hot, I don't foresee me giving up these green smoothies anytime soon.
Pumpkin Spice Green Smoothies are the perfect way to start the day #breakfast #vegan @fitfluential…
Click To Tweet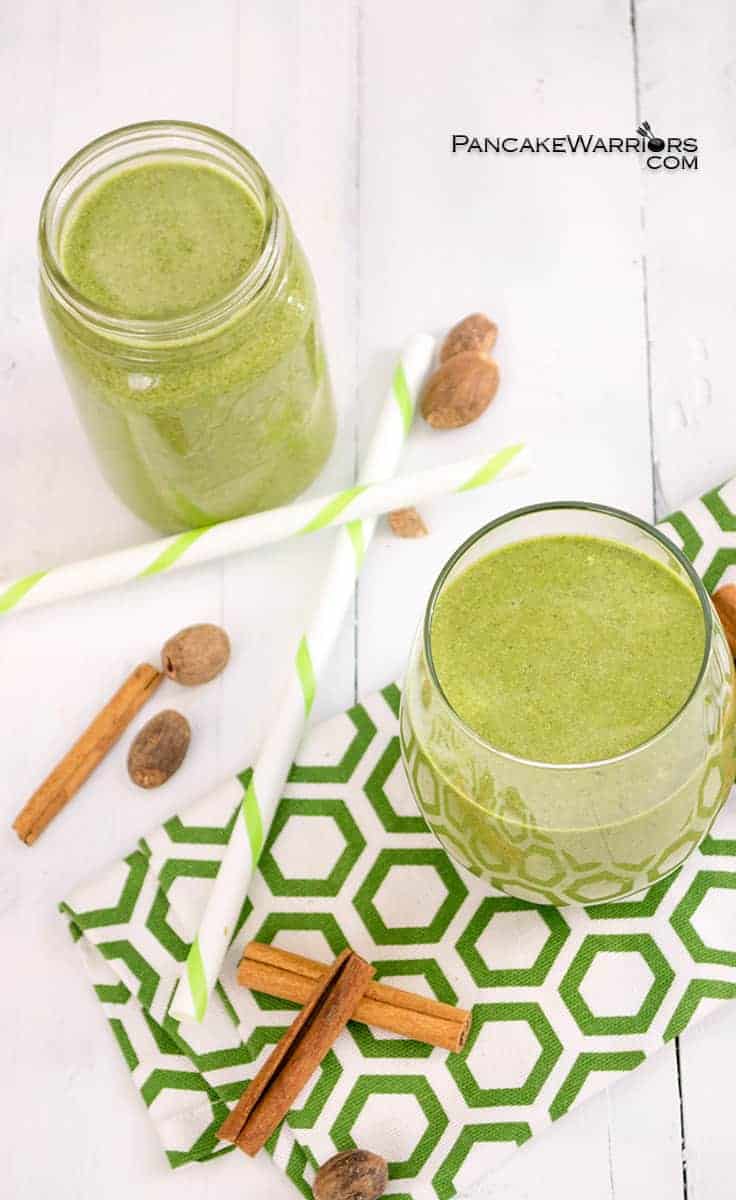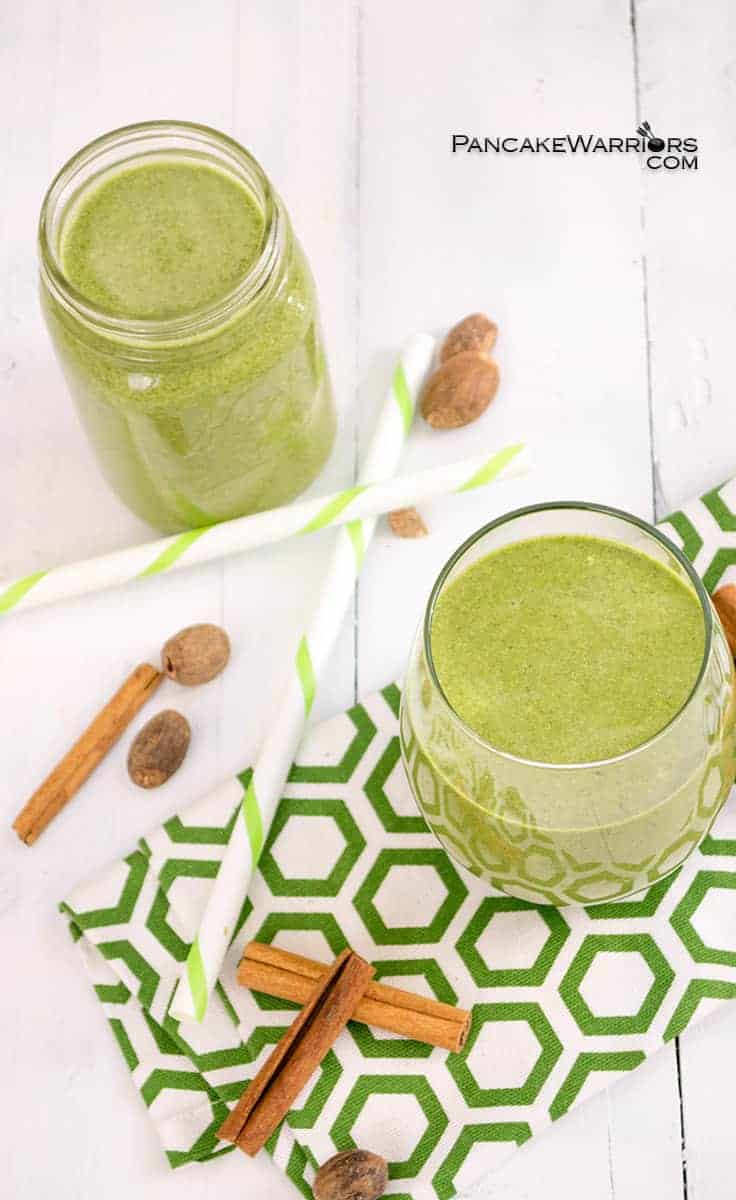 Pumpkin Spice Green Smoothie
A healthy, simple breakfast is just minutes away! Pumpkin spice green smoothies taste like your favorite pumpkin spice sweet treat instead of a nourishing green smoothie! Perfect for breakfasts on the go! Vegan, gluten free, paleo option.
Ingredients
1 cup frozen spinach (eyeball it)
2 scoops 7.2 Vanilla Protein Powder, or 1 scoop protein of choice
1- 1½ cup milk of choice (I use unsweetened coconut milk)
1 tsp. chia seeds
1 tbs nut butter, I used almond butter
½ - 1 tsp pumpkin spice depending on personal preference
Instructions
In a bullet blender cup or the blender, layer the items as listed:
Frozen Spinach
Protein Powder
Milk
Chia Seeds
Nut Butter
Pumpkin Pie Spice
Additional liquid if needed
Love smoothies? So do we!! Check out our other favorite recipes:
What about you?
What is your go to on-the-go breakfast
Do you eat green food for breakfast?
How do you get your pumpkin spice fix on?